Winter veg and chicken traybake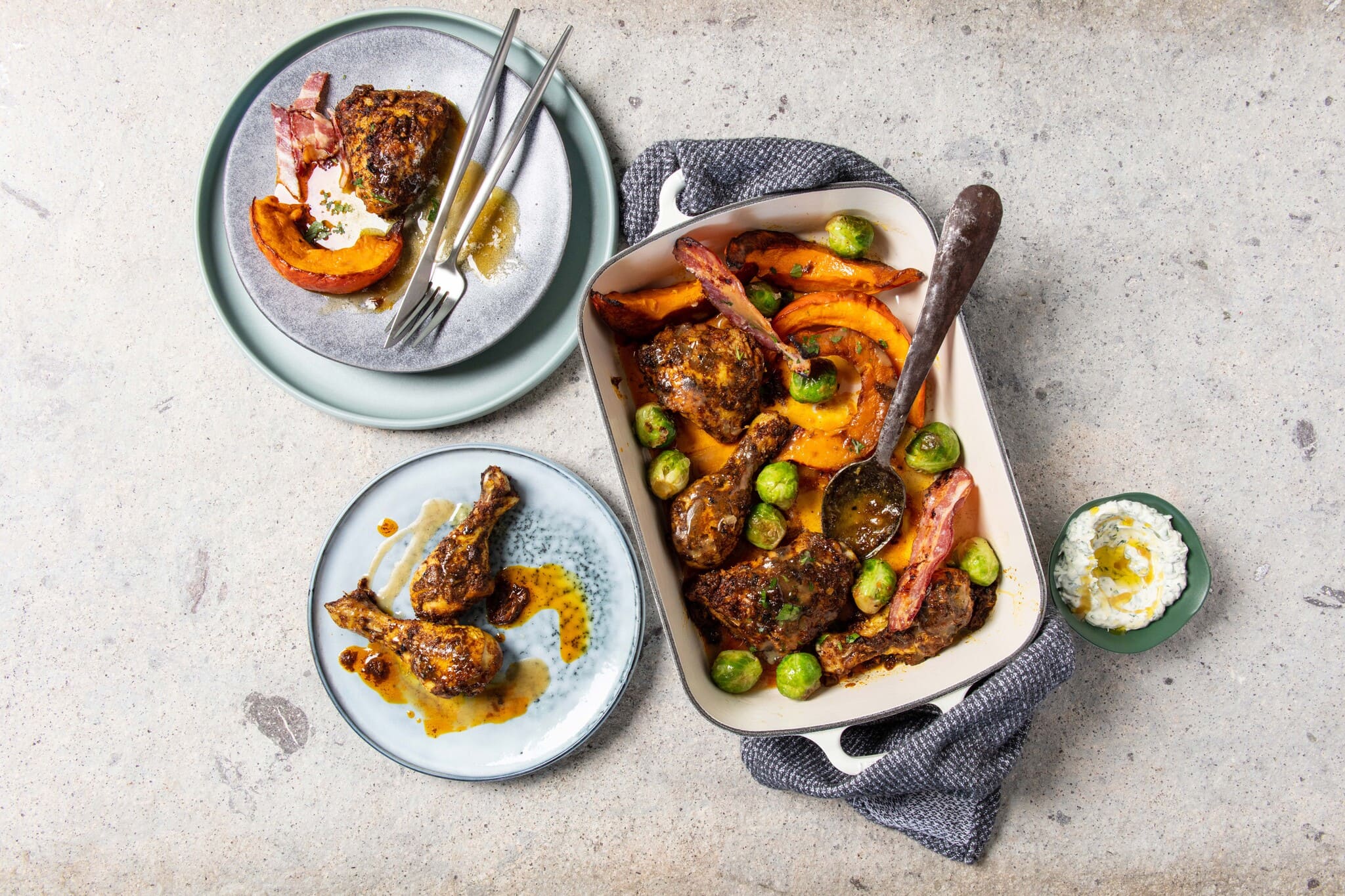 Prep time
10min

Cook time
50min

Serves
4
Ingredients:
6-8 chicken thighs and drumsticks
Salt and milled pepper
3 Tbsp (45ml) freshly grated turmeric
2 Tbsp (30ml) paprika
1 Tbsp (15ml) freshly grated ginger
3 garlic cloves, chopped
½ pumpkin, cut into wedges
Glug olive oil
2 Tbsp (30ml) freshly chopped coriander
1 punnet (300g) Brussel sprouts
1 punnet (200g) streaky bacon
2 Tbsp (30ml) brown sugar
½ lemon or lime
Fresh herbs and crème fraiche, to serve
Method:
Preheat the oven to 180°C.
In a large baking tray add chicken, season and coat with turmeric and paprika.
Add the ginger, garlic and pumpkin.
Drizzle with the olive oil, sprinkle with coriander and roast for 20 minutes.
Add the Brussel sprouts and bacon and sprinkle with brown sugar. Roast for a further 15-20 minutes or until cooked through.
Add a squeeze of lemon or lime juice and season if needed.
Garnish with fresh herbs and serve the traybake with dollops of crème fraiche.