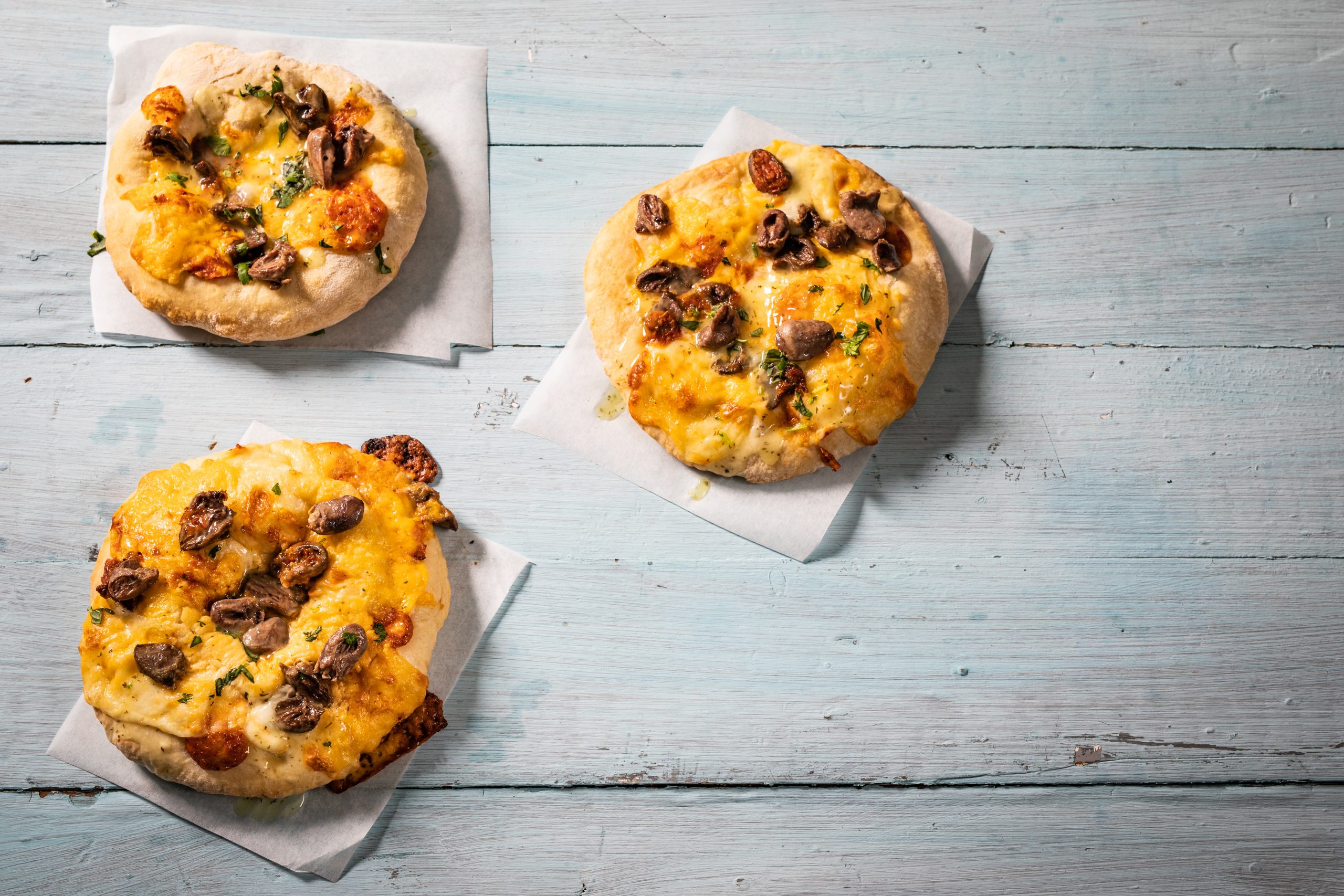 Prep time
3h:10min

Cook time
10min

Serves
4
Looking for ways to get your kids interested in this low-cost part of the chicken? Use hearts as a topping for mini pizzas.
Ingredients:
3 cups flour
2.5ml yeast
15ml sugar
5ml salt
375ml lukewarm water
Topping
50g mozzarella, grated
80g cheddar cheese, grated
chicken hearts, cooked
honey-mustard dressing
Method:
Preheat the oven to 200°C.
Place flour, yeast, sugar, salt and water in a large bowl and mix to combine. Cover with cling film and set aside for 3 hours.
Turn out the dough on a floured surface and divide into four pieces.
Knead each dough ball and shape into pizza bases. Leave for 15 minutes on the kitchen counter. Place your baking trays in the oven.
Transfer the dough onto the hot baking trays, and top with cheese and chicken hearts.
Bake for 10 minutes.
Remove and drizzle with honey-mustard dressing.