Why roast or fry when you can braaaai? We've rounded up our latest, greatest recipes, tips, and braai videos.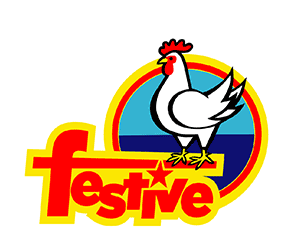 With our brand-new look, our Festive range looks as
as the top-quality chicken inside!

Find delicious braai mains and tasty sidekicks.
Enter our competition to win all the braai goodies you'll need to master the craft this summer.
Don't let your braai backfire!

We show you how to become a braai pro!
Up your braai game with these clever hacks.

Our high-quality fresh and frozen chicken products are a South African favourite!
Click on any of the brands listed above for product info.
Follow us for recipes, tips and a bird's eye view of what we've been up to!
For the latest updates, news and information regarding the COVID-19 pandemic, as per Government regulations, click the link below: