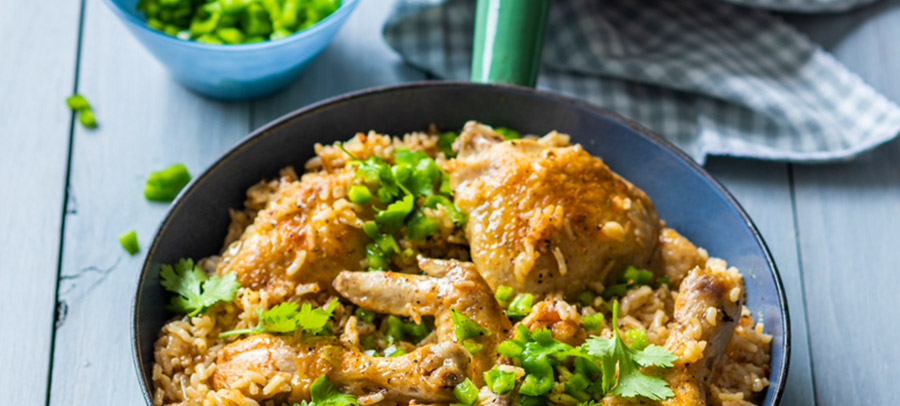 Prep time
20min

Cook time
45min

Serves
6
Tummy rumbling? Brown chicken pieces and cook with rice, spices and coriander for a satisfying meal in minutes.
Ingredients:
2 tbsp oil
6 chicken pieces
1 onion, chopped
2 garlic cloves, minced
2 tsp ground coriander
1 tsp paprika
250g long-grain rice
1½ cup chicken stock
1 green pepper, chopped
4 sprigs fresh coriander, chopped
Method:
Heat oil in a pot and brown the chicken all over. Remove and put on a plate.
Sweat the onions in the same pot until soft. Add garlic and spices and cook for 2 minutes.
Stir in the rice and browned chicken.
Cover with stock and bring to a boil, reduce the heat and simmer for 30 minutes or until the chicken is cooked through.
Scatter the green pepper and coriander over the chicken, and season with salt and pepper.