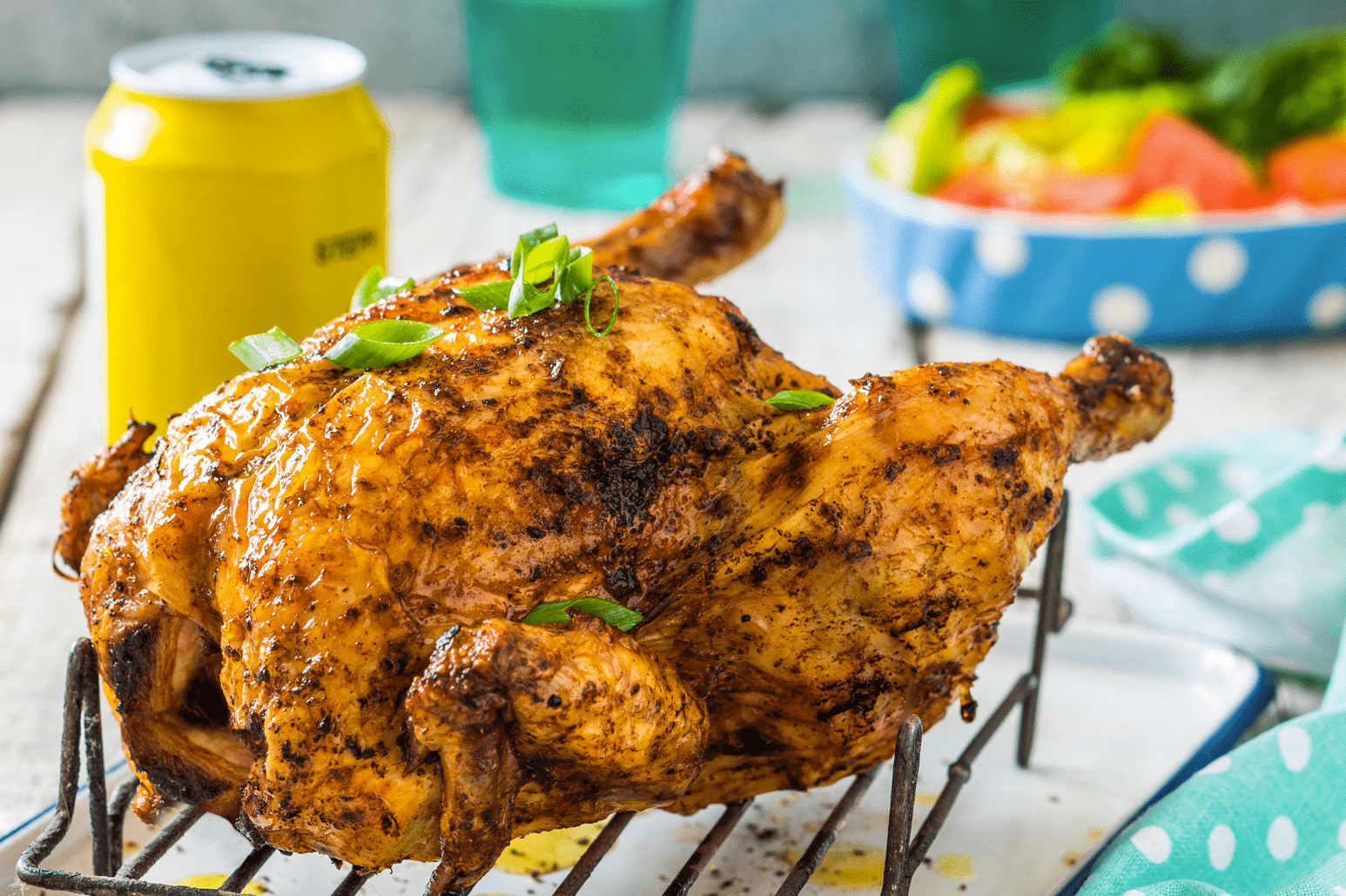 Prep time
10min

Cook time
60min

Serves
4
Lighting the braai? We show you how to use a can of beer to cook a whole chicken to perfection.
Ingredients:
1 whole chicken
2 tsp chilli powder
1 tsp paprika
½ tsp garlic powder
1 tsp cumin
3 tbsp canola oil
440ml can of beer
Method:
Preheat the braai stand until the flames die and the coals turn ashen.
Push the coals to both sides of the braai stand, leaving a gap in the centre of the braai.
Place a roasting tin between the ashes.
Mix the chilli, paprika, garlic, cumin and oil.
Smear the mixture all over the chicken (even inside the cavity).
Use a can opener to open the top of the can. Drink half of the beer and leave the rest in the can.
Pop the chicken onto the can, legs down, so that it looks like it's sitting. Put the can and chicken in an upright position on the roasting pan. Leave to cook slowly on the braai for 2 hours, until the chicken is cooked through.
If your braai stand is small, place the chicken inside the braai stand and cover the top with foil. If using the oven, set the oven to 180°C and follow the same steps.
Remove the chicken from the braai (or oven), and rest for 10 minutes before carving.