Garlic roasted chicken thighs with bacon, butter beans & green beans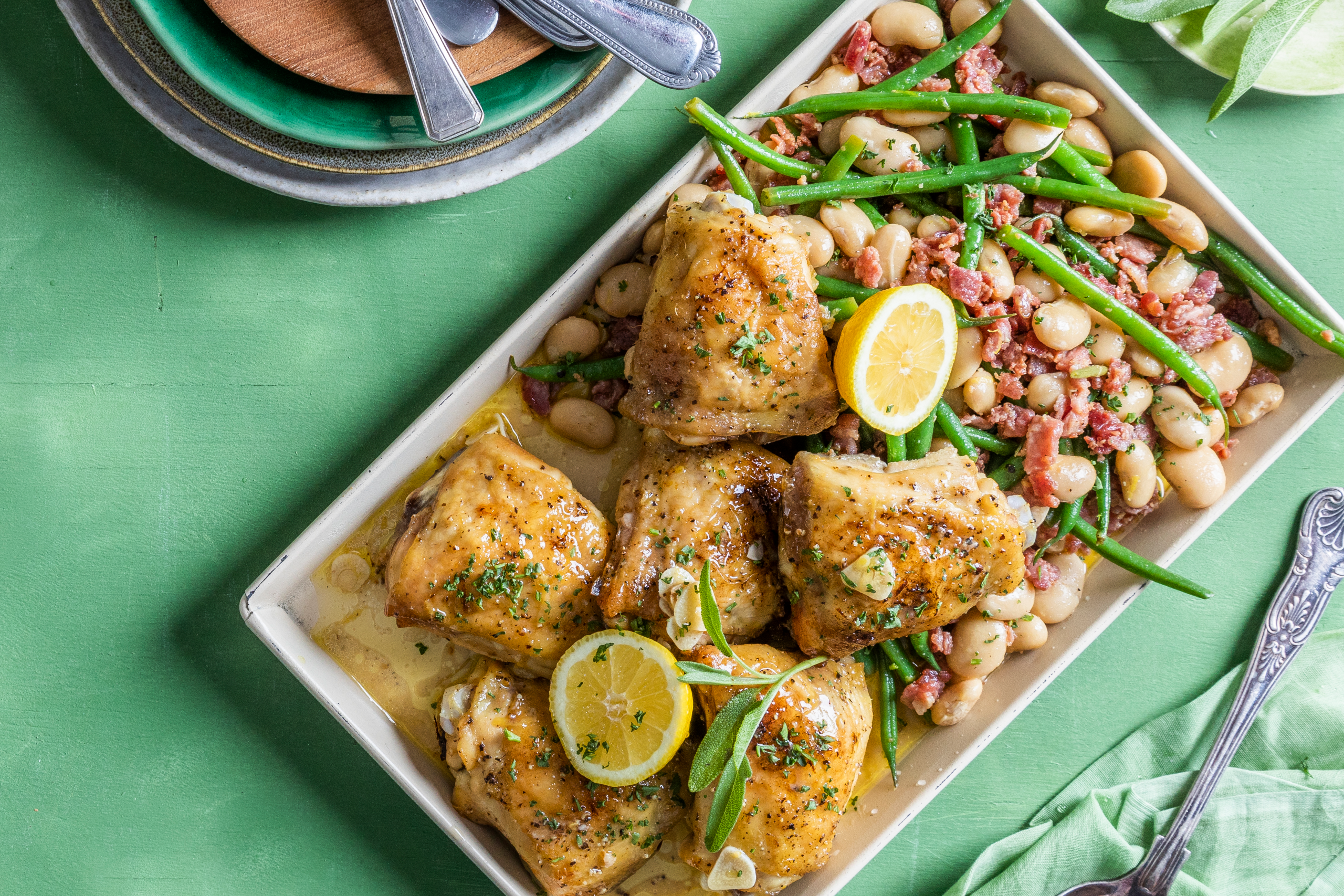 Prep time
15min

Cook time
45min

Serves
2
A guaranteed pocket-friendly family favourite.
Ingredients:
1 x County Fair Chicken Thighs (4pcs)
2 Tbsp (30ml) olive oil
50g butter, melted
2 cloves garlic, thinly sliced
Juice and zest of 1 lemon
100g diced bacon
1 Tbsp (15ml) butter
1 x 400g tin butter beans, drained
150g green beans, trimmed and steamed
Juice and zest of 1 lemon
Salt and milled black pepper
Fresh parsley, roughly chopped
Method:
Preheat the oven to 180°C.
Season the chicken pieces with salt and pepper and place in a small roasting dish.
Whisk the olive oil, butter, garlic and lemon juice and zest together. Pour over the chicken the place in the oven to roast for 40-45 minutes, until cooked through and golden.
While the chicken is cooking, add the bacon to a pan over a medium heat and allow to cook, stirring often until golden and crisp. Add the butter to the pan, and once melted, add the butter beans and green beans. Sauté for 5 minutes then season with the juice and zest of the lemon and a generous sprinkle of black pepper.
Garnish with freshly chopped parsley. Serve the roasted chicken thighs with the warm bacon and bean side.