Lemon-grilled chicken salad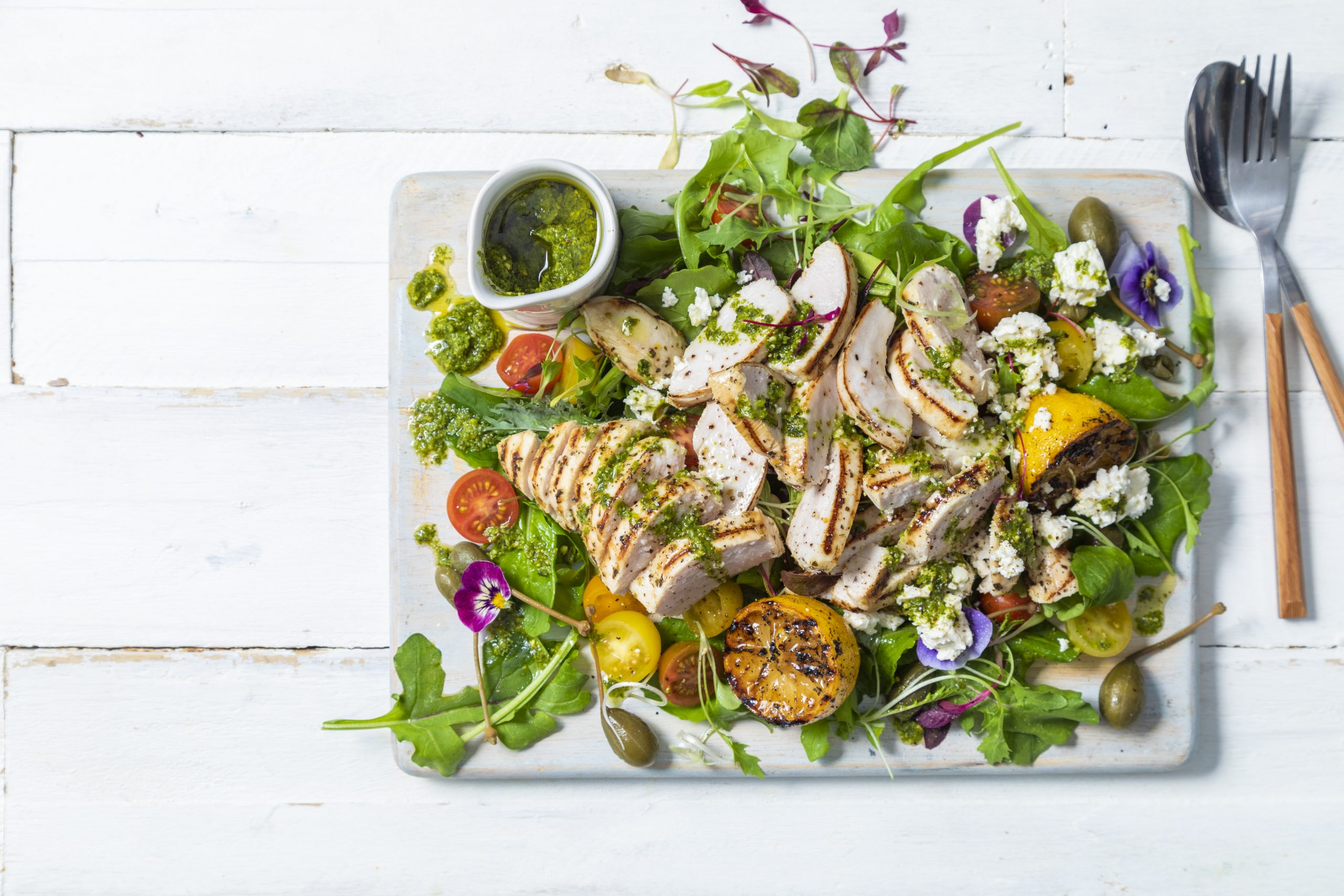 Prep time
90min

Cook time
20min

Serves
4
Love tucking into chicken salad? Basil pesto and capers add oomph to this lunchtime favourite.
Ingredients:
Chicken
4 x skinless chicken breasts
60ml lemon juice
15ml lemon zest
60ml olive oil
5ml dried basil
5ml dried oregano
2 cloves garlic, finely grated
salt and pepper
Salad
80g baby spinach
40g rocket
400g cherry tomatoes, halved
15g fresh basil leaves
100ml basil pesto
15g capers, sliced
200g feta cheese, crumbled
Method:
Chicken
In a bowl, combine the lemon juice, zest, olive oil, basil, oregano, garlic and a pinch of salt and pepper.
Gently pound the chicken breasts so that they are even. Add them to the lemon mix and combine well. Leave in the fridge to marinate for 1 hour.
Heat the grill or braai to medium heat. Add the chicken breasts and cook, turning every 3 - 4 minutes until golden and cooked through (this takes about 15 minutes).
Remove from the heat and allow to rest for 5 minutes.
Slice into 1cm thick slices.
Salad
Spread the spinach and rocket out on a platter. Top with the sliced chicken, the tomatoes and the basil. Drizzle with basil pesto. Top with the capers and feta, and serve.