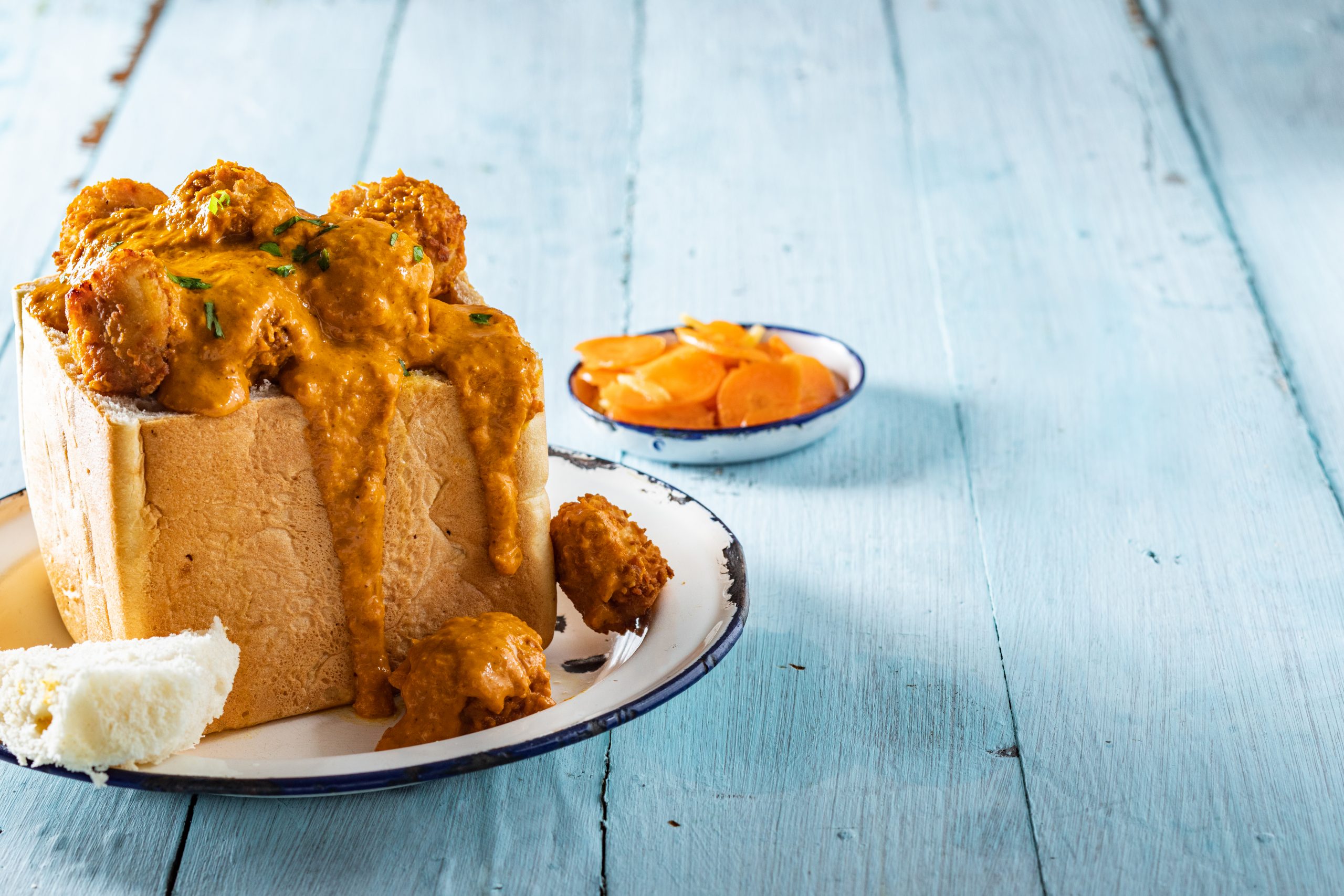 Prep time
5min

Cook time
12min

Serves
2
For a quick lunch or dinner, you can't go wrong with these chicken-pop bunny chows!
Ingredients:
3 red chilli, chopped
1 onion, chopped
2 garlic cloves, chopped
2cm ginger, grated
15ml masala, roasted
15ml garam masala
45ml tomato paste
15ml sugar
5ml turmeric
250ml chicken stock
30ml oil
300g chicken pops
1 bread loaf
carrot pickle, to serve
Method:
Blend the chilli, onion, garlic, ginger, masala, garam masala, tomato paste, sugar, turmeric and stock until smooth.
Place in a pot over low heat and cook for 10 minutes.
Add oil to a pan and place over medium

-

low heat.
Fry the chicken pops until cooked through. Pour the spice blend over the pops.

S

lice the bread in half and hollow out each halve.
Spoon the pops into the bread and serve with carrot pickle.