BBQ-MAPLE-RUBBED CHICKEN WITH CHILLI PARMESAN CORN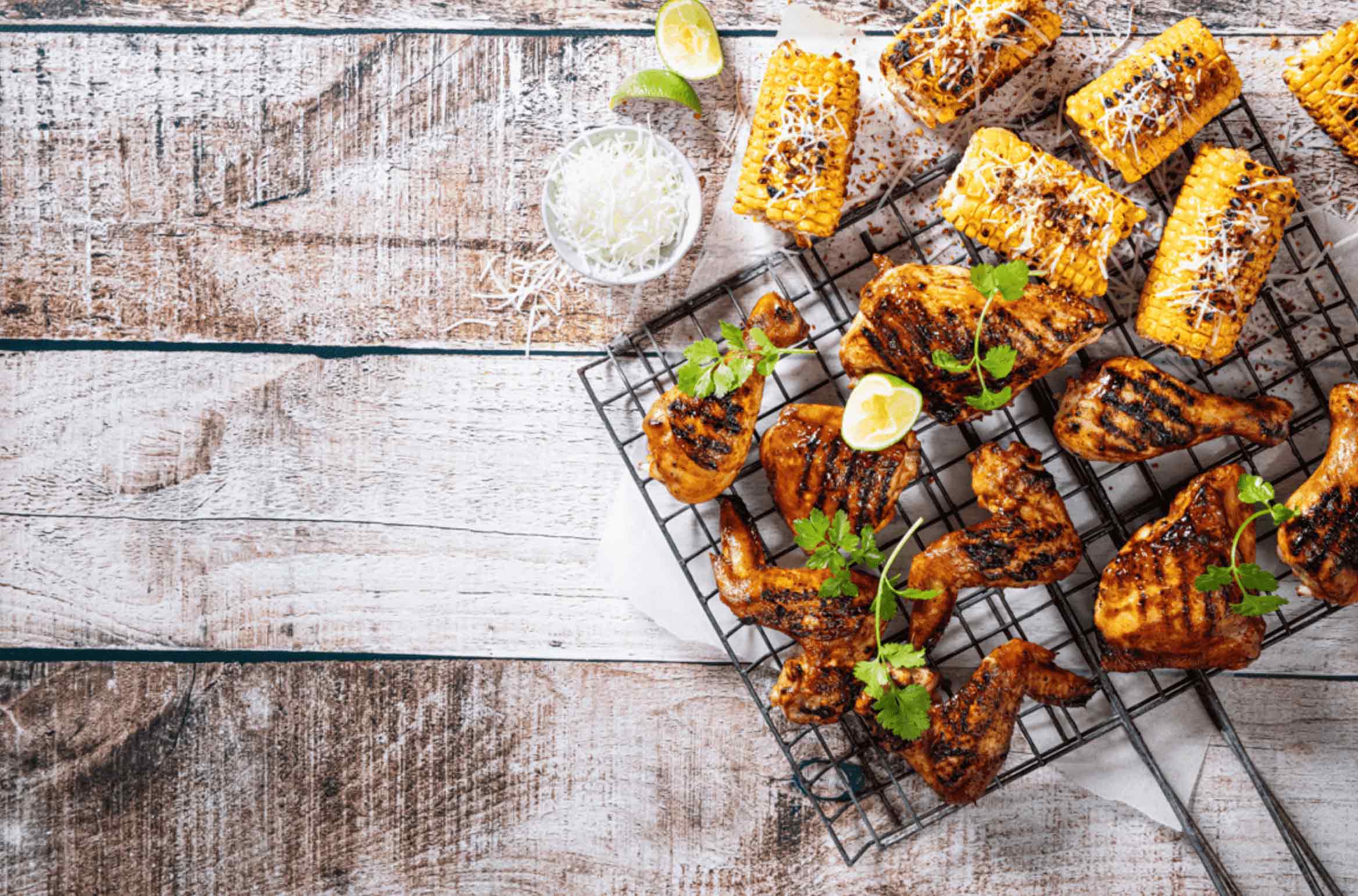 Prep time
15min

Cook time
35min

Serves
6
Love the sound of BBQ and maple syrup? Then serve this dish to family and friends this festive season.
Ingredients:
Chicken:
1 x chicken braai pack
15ml olive oil
4 garlic cloves, minced
75ml tomato paste
120ml maple syrup
75ml soy sauce
50ml Worcestershire sauce
20ml vinegar
50ml sriracha sauce
Corn:
6 pieces of corn, cut in half
45ml olive oil
15ml garlic powder
10ml chilli powder
125ml parmesan cheese, finely grated
salt and pepper
Method:
Chicken:
In a pot, add the olive oil, garlic, tomato paste, maple syrup, soy sauce, Worcestershire sauce, vinegar, and sriracha. Turn up the heat and allow to simmer for 5-8 minutes. Put aside to cool.
Pour half the marinade over the chicken pieces and toss through.
Grill the chicken pieces over a fire, turning and basting with the remaining sauce until charred and cooked through.
Corn:
Toss the corn with the olive oil, garlic powder, chilli powder, salt and pepper.
Grill the corn on the fire until charred.
Remove from the heat and sprinkle with cheese while still hot.
Serve with the BBQ-maple chicken pieces.