Honey-and-mustard chicken with potato salad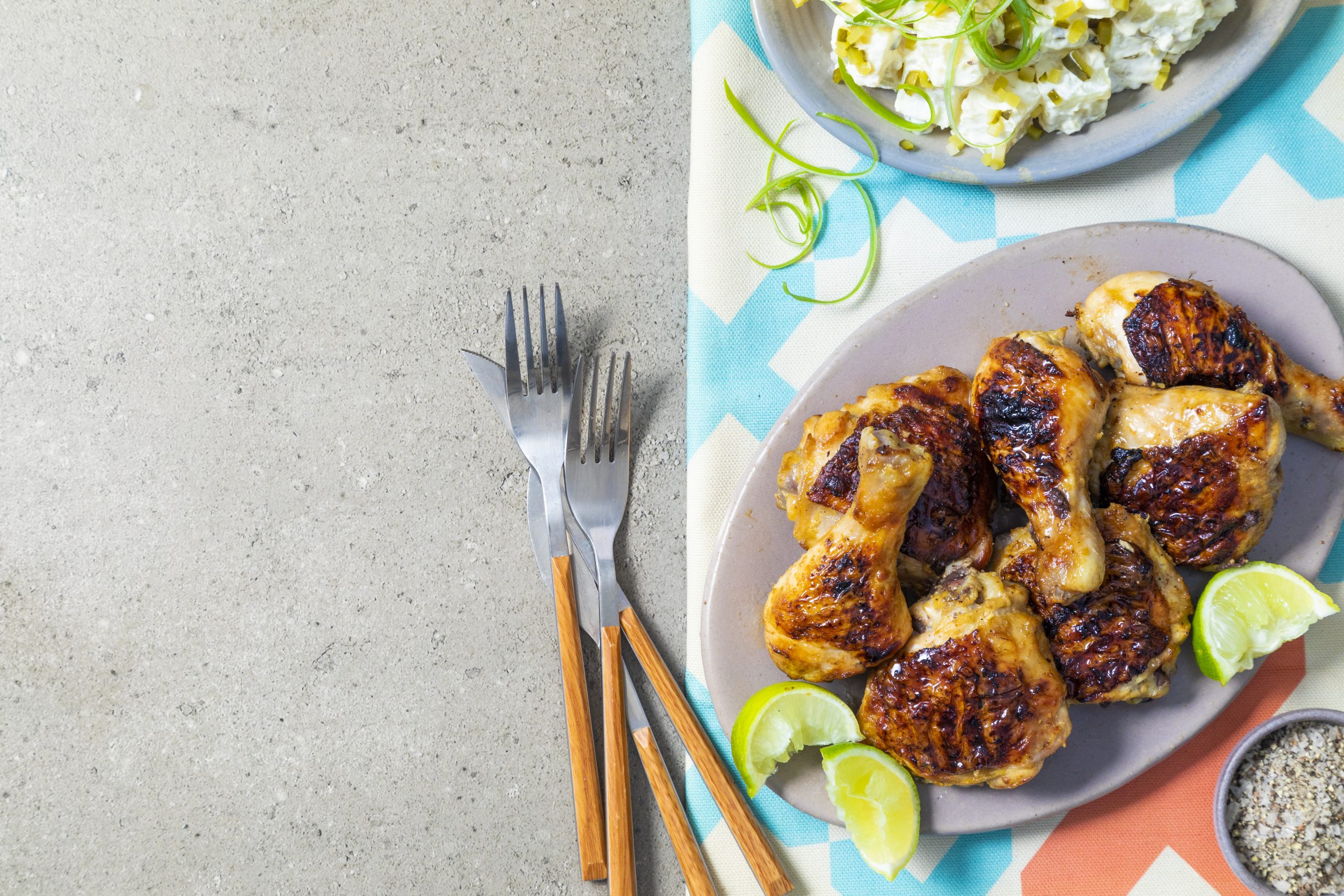 Prep time
90min

Cook time
30min

Serves
4
Whether you use mild or hot mustard, this classic combination of flavours will let your tastebuds sing!
Ingredients:
Chicken 
8 pieces of chicken (drumsticks and/or thighs)
30ml canola oil
60ml honey
60ml mustard
salt and pepper
Potato salad
1.2kg potatoes, cut into approximately 2x2cm chunks
4 medium-large pickles, roughly chopped
1 cup mayonnaise
salt and pepper
Method:
Chicken
In a bowl, mix together the oil, a pinch of salt and pepper, honey and mustard.
Pour half of this mixture over the chicken and toss. Allow to marinade for 1 hour. Keep the remaining mixture for basting during cooking.
Heat the grill or braai to a medium heat.
Cook the chicken pieces skin-side down for 5 minutes; then turn over. Do this for about 20 minutes, until the chicken is cooked through. Baste occasionally during cooking.
Potato salad
Put the potatoes into a pot, cover with water and add a generous pinch of salt.
Put it onto the stove top and bring to the boil. Turn down to a simmer, and allow to cook until al dente. Strain.
Once cool, add the pickles, mayonnaise and salt & pepper to taste.
Gently toss so everything is coated evenly.
Serve the chicken with the creamy potato salad on the side.