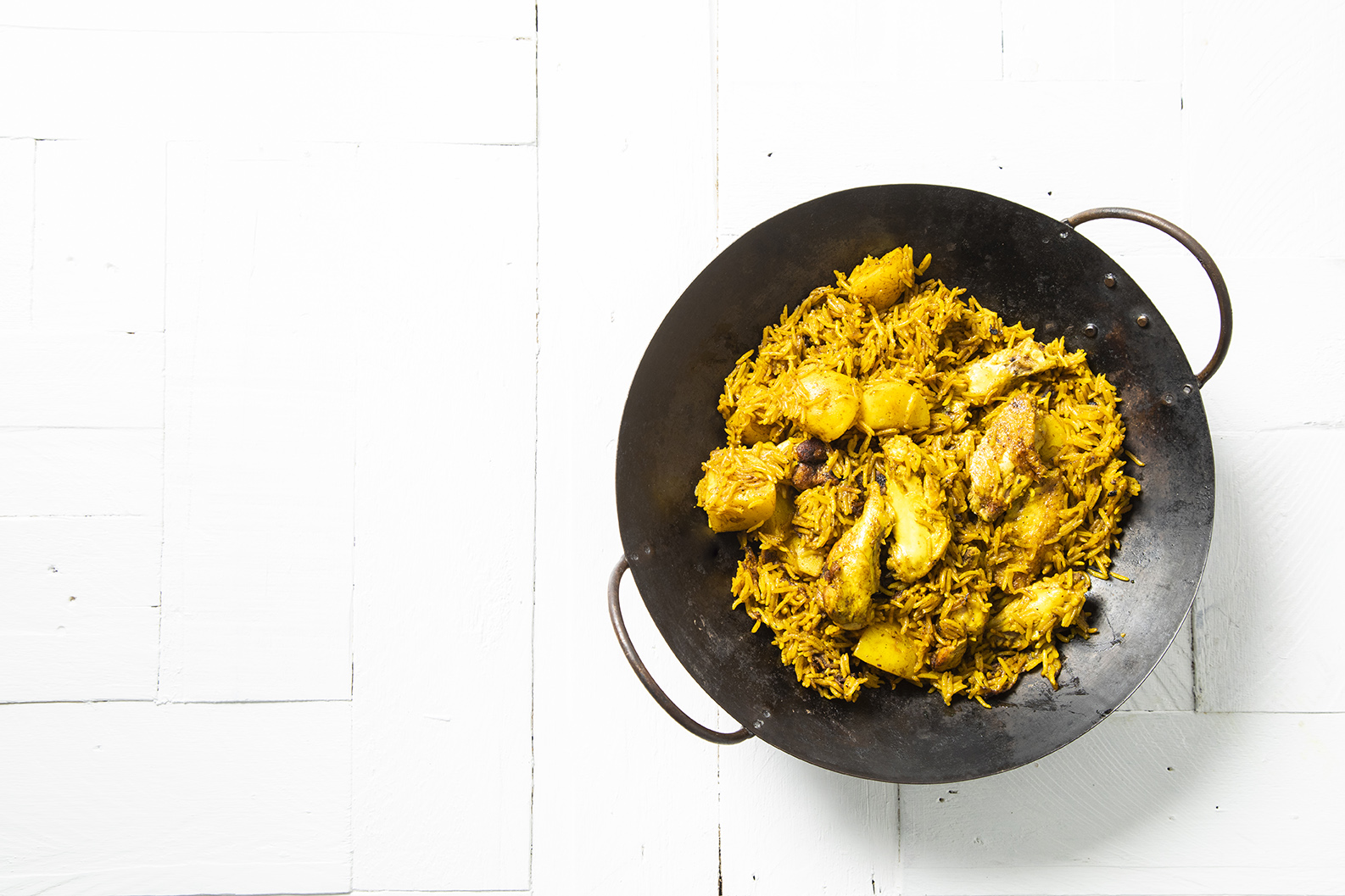 Prep time
5min

Cook time
30min

Serves
6
Ingredients:
500ml rice
6-8 chicken wings
15ml curry powder
15ml chicken spice
30ml vegetable oil
1 onion, sliced
4 potatoes, cut into chunks
3 garlic cloves, chopped
5ml turmeric
500ml chicken stock
salt
Method:
Wash and soak the rice for 30 minutes.
Season the chicken with salt, curry, and chicken spice. Set aside.
Add oil to a saucepan and brown the chicken pieces. Set aside.
In the same pan, add the onion, and sauté until it has a golden colour.
Add the potatoes, garlic, and turmeric. Cook, stirring, for a few minutes.
Add rice and fry for 2 minutes.
Add the stock and return the chicken to the pan. Simmer for 15 minutes.
Turn off the heat and leave the chicken in the pan for 10 minutes. Fluff the rice.
Enjoy the chicken with your fluffy rice. Dinner in a dash!