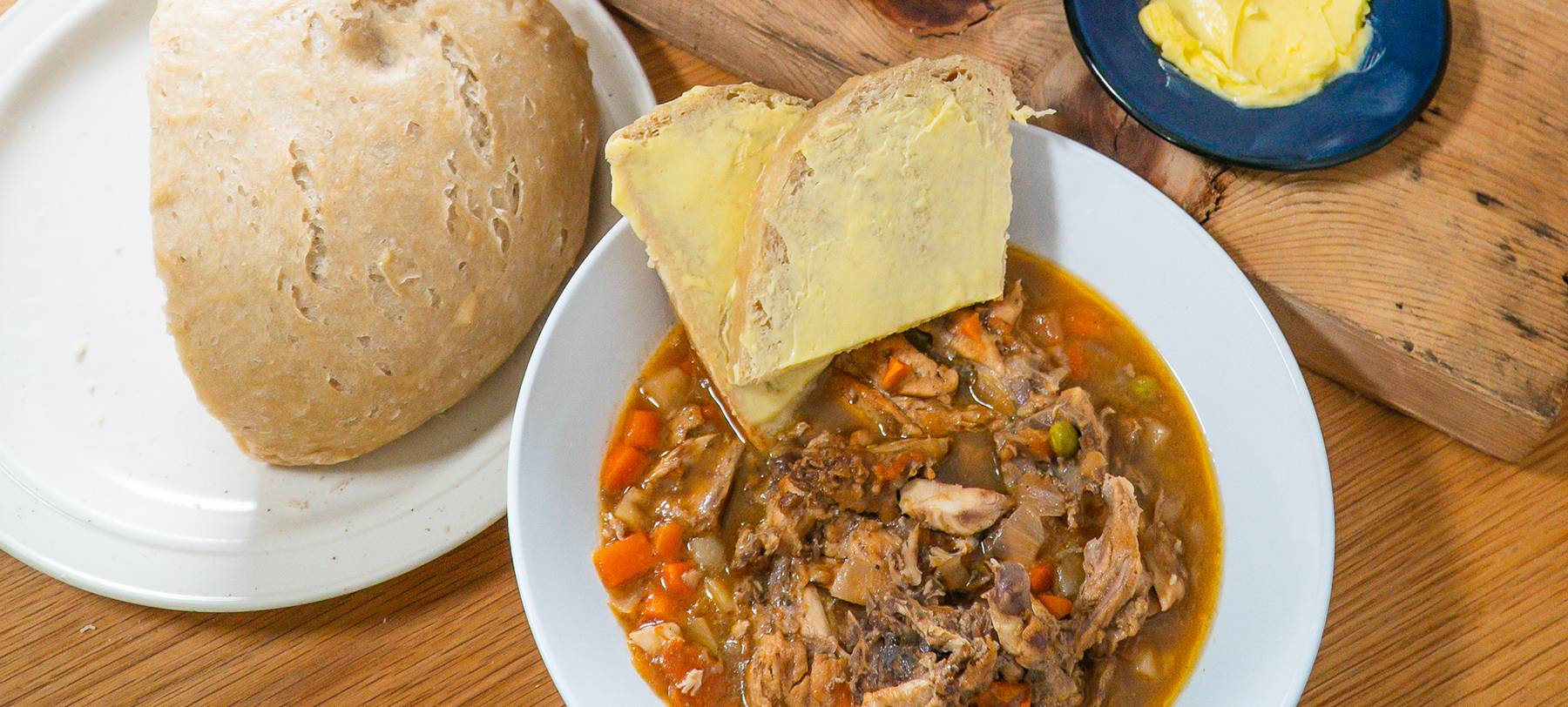 Prep time
10min

Cook time
75min

Serves
4
Nothing is more comforting than a hearty bowl of chicken and vegetable soup.
Ingredients:
4 Goldi chicken pieces
1 packet soup mix
1 litre of stock, made with 1 chicken and 1 beef stock cube
1 tomato, chopped
½ onion, chopped
1 tbsp chicken spice
300g mixed vegetables
steamed bread and butter to serve
Method:
Fry chicken pieces in oil and season with chicken spice. Remove from the stove and set aside.
Add tomatoes, onion and mixed vegetables. Fry and season.
Add stock and bring to the boil.
Return the chicken to the pot and add the soup mix.
Simmer, and cook until the soup mix has softened.
Enjoy with steamed bread and butter.