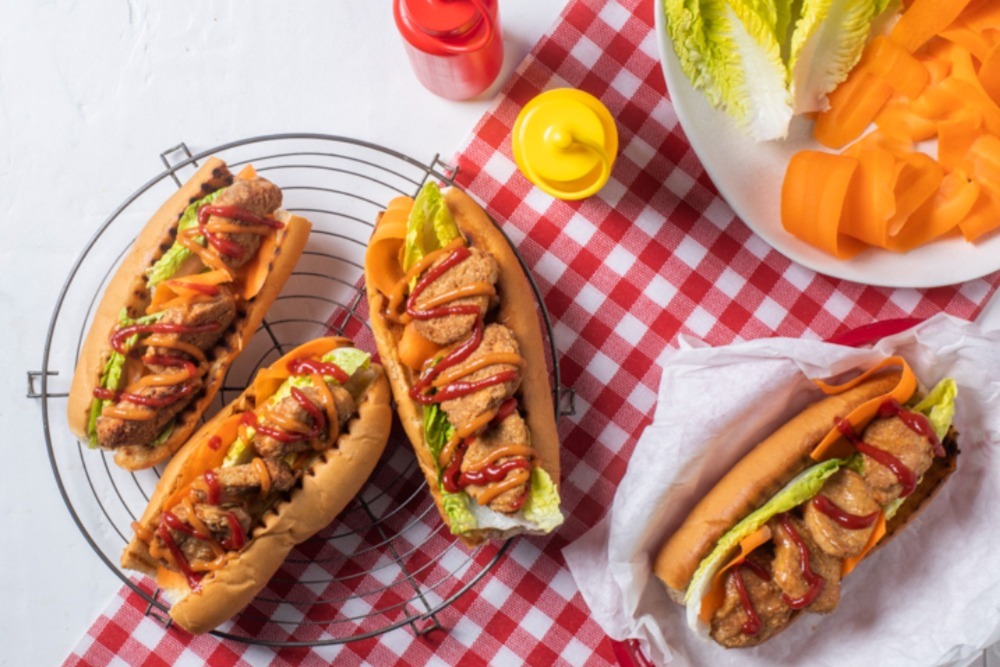 Prep time
15min

Cook time
15min

Serves
4
Level up your hotdog game with a County Fair Chicken nugget dog.
Ingredients:
4 hot dog rolls, toasted
400g County Fair Breast Nuggets
¼ head of lettuce, or 1 head of cos lettuce
2 carrots, shredded
To serve
Tomato sauce
Mustard
Method:
Place the chicken nuggets on a baking tray and bake for 15 minutes at 200°C or until golden.
Layer the hot dog roll with lettuce and carrot shavings.
Top with County Fair Chicken Breast Nuggets, tomato sauce and mustard. Serve.