Creamy sun-dried tomato pasta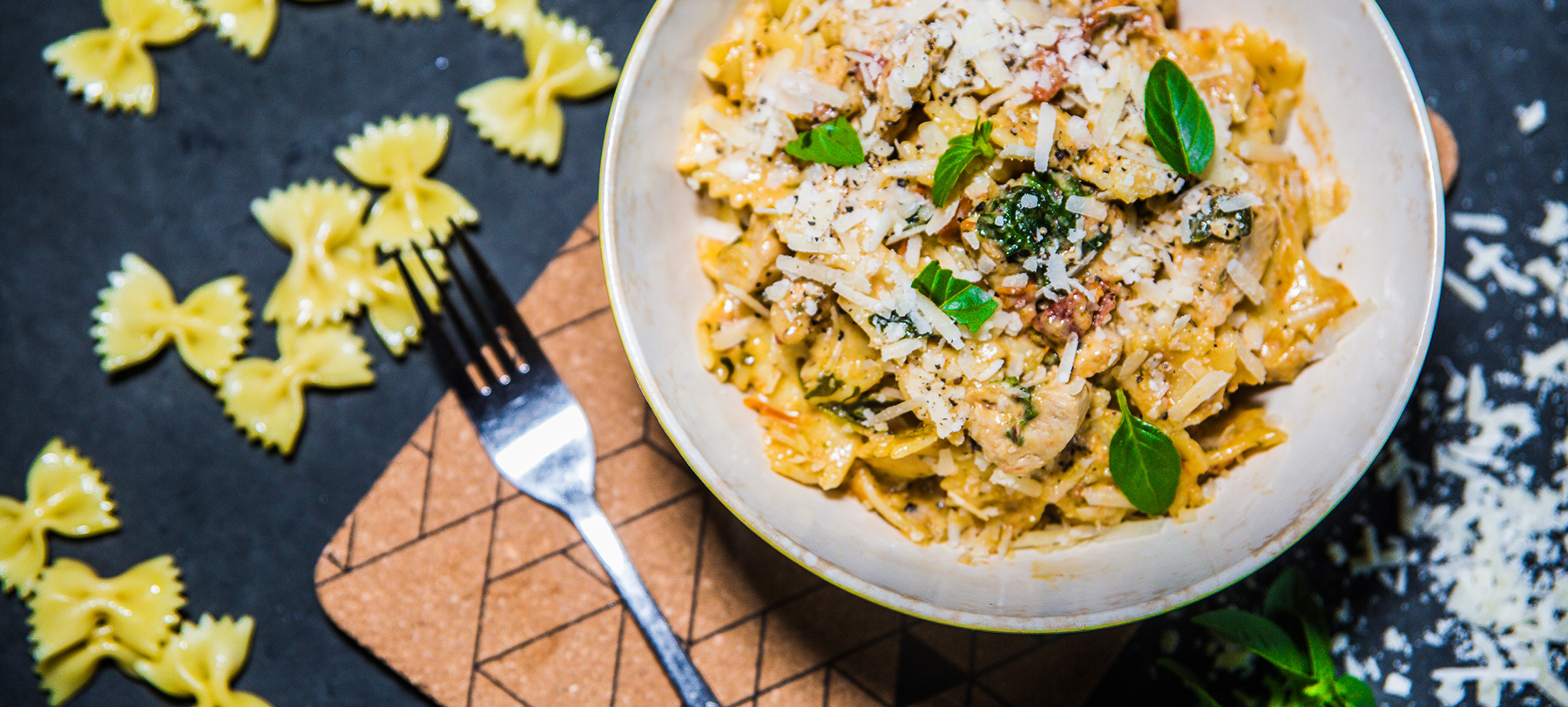 Prep time
10min

Cook time
25min

Serves
4
Bring a taste of Italy into your kitchen with this summery sun-dried tomato pasta dish.
Ingredients:
4 tbsp sun-dried tomatoes in oil, drained (reserve 1 tbsp oil)
4 chicken breasts
1 tbsp basil pesto
1 tbsp garlic, minced
2 tsp herbs, chopped
½ tsp salt
4 cups chicken stock
600g pasta, partly cooked
1 cup parmesan cheese
½ cup heavy cream
handful of fresh spinach
Method:
Cut the drained sun-dried tomatoes into strips.
Cut the chicken breasts into small cubes.
Add the tomato oil to a pot. When hot, add the cubed chicken and brown for a couple of minutes.
Stir in salt, pepper, garlic, basil pesto and sun-dried tomatoes. Cook for another minute, stirring occasionally.
Pour in your chicken stock and stir with a wooden spoon, scraping the bottom of the pan to deglaze it.
Add cream and your partly cooked pasta. Cook for 10 minutes, until the chicken and the pasta are cooked through.
Add parmesan cheese and spinach.
Mix well and serve.