Taco-spiced wings with parmesan mielies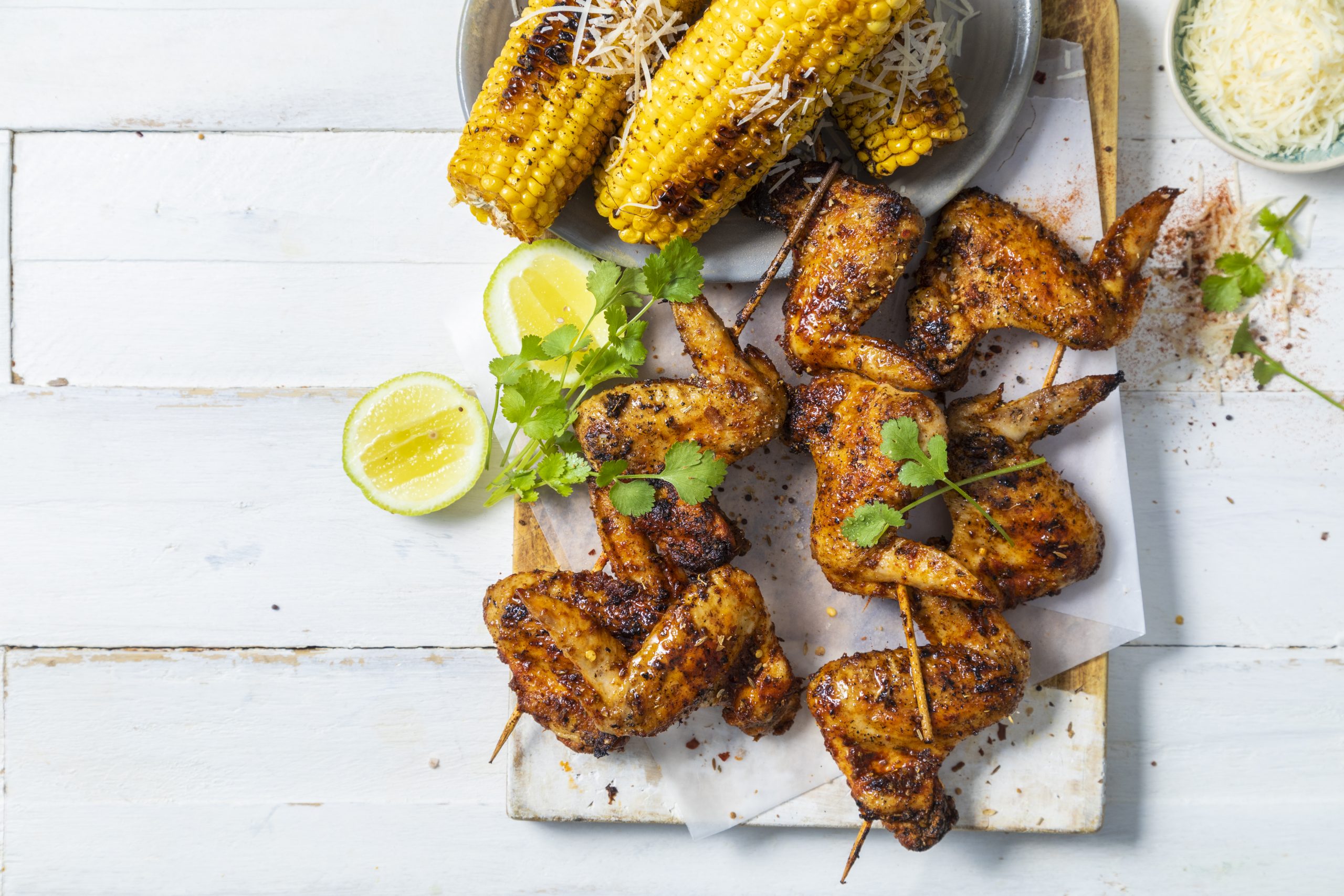 Prep time
20min

Cook time
30min

Serves
4
South African braai wings meet Mexican flavours in this deliciously spicy recipe!
Ingredients:
Chicken
40ml canola oil
10ml smoked paprika
10ml chilli powder
5ml ground cumin
5ml garlic powder
5ml onion powder
10ml dried oregano
10ml brown sugar
salt and pepper
1 x County Fair Chicken Wings
10g coriander, chopped
4 skewers
Mealies
4 mealies, husks discarded and halved
30g butter, melted
15ml oil
salt and pepper
5ml smoked paprika, plus extra
50g grated parmesan cheese
Method:
Chicken
Mix the oil, smoked paprika, chilli powder, cumin, garlic powder, onion powder, oregano, brown sugar and a good pinch of salt and black pepper.
Rub this mixture all over the chicken wings, massaging it in.
Stick the wings onto the skewers (two wings per skewer).
Heat the grill or braai to a medium heat and cook the chicken wings. Turn every few minutes, until crispy and cooked through.
Remove from the heat and sprinkle with fresh coriander.
Mealies
Mix the butter, salt, pepper and paprika. Roll the mealies in the spice mixture until coated.  Cook over the braai until charred and cooked through.
Remove from the heat. While hot, sprinkle with parmesan and more smoked paprika.