Creamy corn, noodle and chicken soup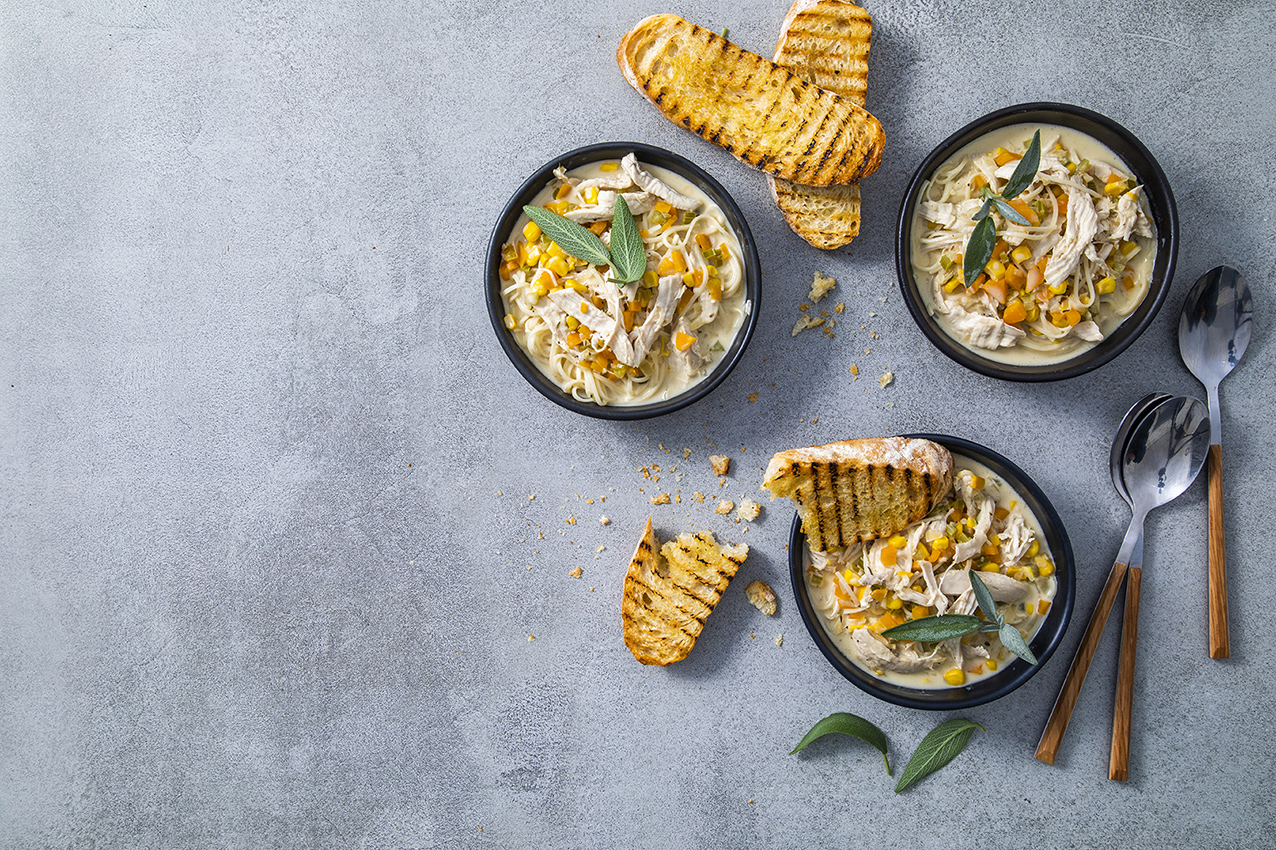 Prep time
25min

Cook time
35min

Serves
4
Using the poaching liquid as the soup base makes for extra-delicious chicken flavour.
Ingredients:
3 cups chicken stock
2 cups water
4 skinless chicken breasts
15ml olive oil
1 large onion, finely chopped
2 sticks celery, finely chopped
2 medium carrots, finely chopped
3 garlic cloves, minced
2.5ml thyme leaves
250ml cream
150g egg noodles
1 tin corn kernels, drained
salt and pepper
To serve:
Method:
Put the chicken stock and water into a pot over a medium-high heat. When it starts simmering, add the chicken breasts and turn the heat down to low.
Allow the breasts to poach for 10-15 minutes, until cooked through.
Remove the breasts from the liquid and put aside. Shred when cool enough.
Turn off the heat with the liquid and also keep aside.
Heat the olive oil in a large pot over medium heat.
Add the onions, celery, carrots, garlic, and thyme. Sauté gently, without allowing the veggies to colour, until softened. This takes about 8 minutes.
Add the poaching liquid and cream, and bring to the boil. Now add the egg noodles.
Turn the heat down, allowing the liquid to simmer, and cook according to package instructions. Add the shredded chicken and corn just before the noodles are almost ready.
Season to taste with salt and pepper.
Serve hot with crusty ciabatta on the side.