Chicken chippies lunchbox sorted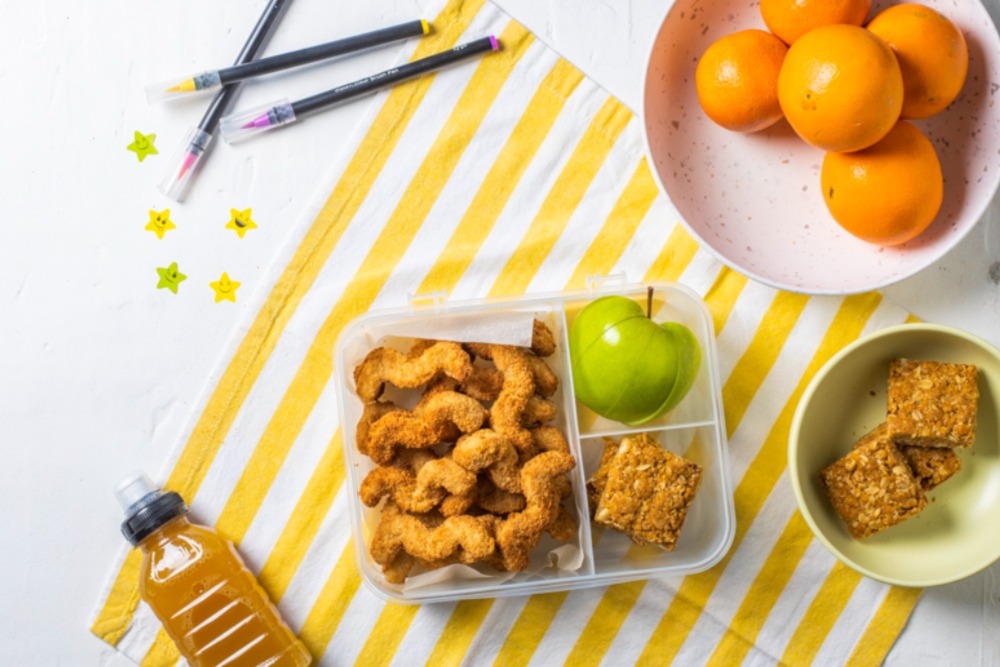 Prep time
15min

Cook time
15min

Serves
1
Give kids the head start they deserve by serving up some chicken chippies for school lunch.
Ingredients:
200 g County Fair Crumbed Chicken Chippies
1 apple or fruit of juice
3 oat crunchies, or sweet treat of choice
1 orange juice 250ml, or a water bottle
Method:
Place the Chicken Chippies on a baking tray and bake for 12 minutes at 180°C until golden.
Allow Chicken Chippies to cool.
Place Chicken Chippies in a lunchbox along with your kid's favourite fruit, sweet treat and juice.