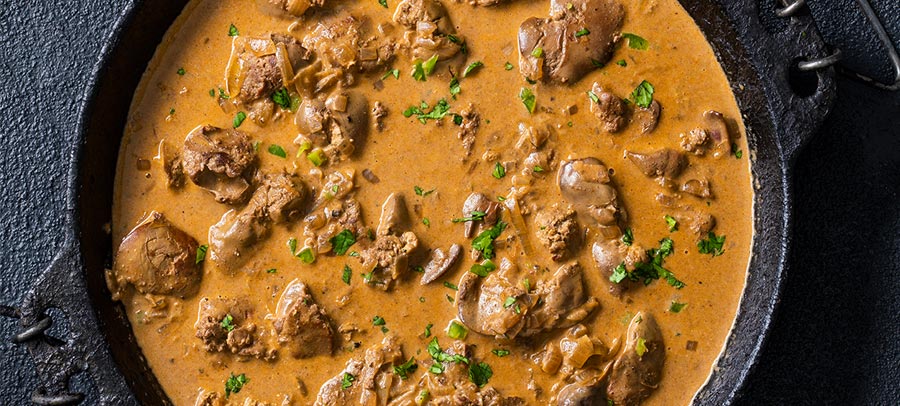 Prep time
5min

Cook time
20min

Serves
4
Guests staying over? Add creamy chicken livers to your breakfast table and serve with hot, buttery toast.
Ingredients:
2 tbsp (30ml) oil
1 onion, sliced
2 garlic cloves, chopped
250g chicken livers, cleaned
1 tsp (5ml) chicken spice
½ tsp (1ml) paprika
salt and pepper
1 tsp (5ml) brown onion soup powder
½ cup (125ml) cream
Method:
In a large pan, heat oil, add onion and sauté until soft. Add the garlic and liver pieces.
Cook the liver, stirring them occasionally for 5 minutes. Season with chicken spice, paprika and salt.
 Stir in the soup powder, cover and cook for 3 minutes. Pour in the cream, stir and set aside.