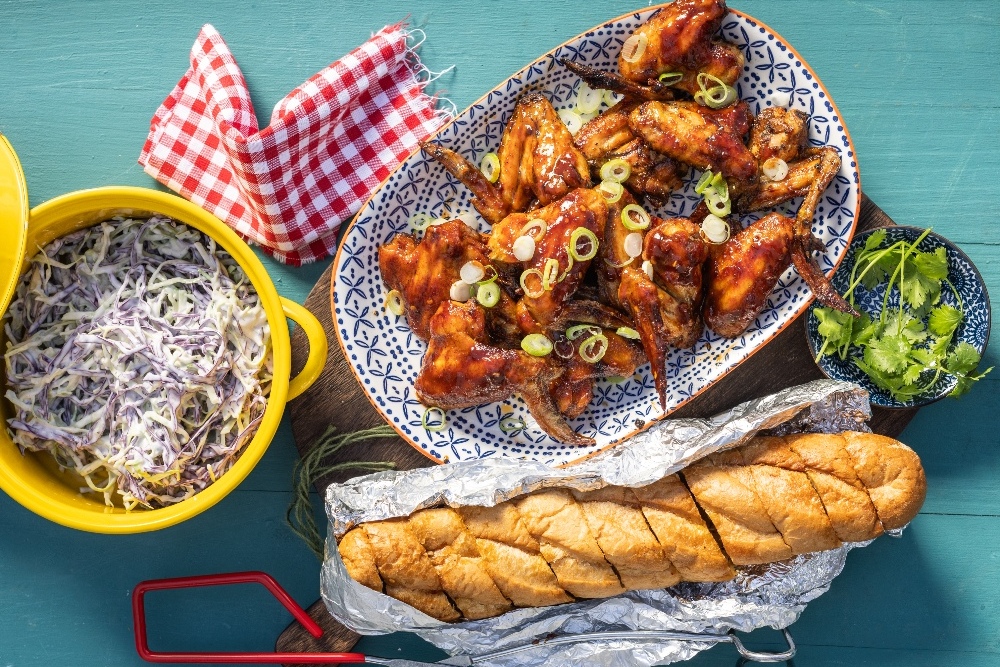 Prep time
15min

Cook time
1h

Serves
4
What is better than sticky chicken wings while having a braai or watching the rugby? Impress your guests with this easy recipe!
Ingredients:
16 chicken wings
Salt
1 cup (250 ml) Coca Cola (original)
½ cup (125 ml) brown sugar
2 Tbsp (30 ml) tomato paste
2 garlic cloves, minced
1 tsp (5 ml) dried chilli flakes
2 tsp (10 ml) sweet paprika
1-2 spring onions, finely sliced, for garnish
Method:
Preheat the oven to 200° C.
Line a baking tray with baking paper or foil and set aside.
Arrange the wings on the baking tray, leaving space between each wing— season well with salt.
Bake the wings for 20 minutes, and then flip them over, baking for another 20 minutes or until golden brown.
While the wings are baking, combine all the sauce ingredients (except the spring onions) in a medium saucepan.
Set over medium heat and allow the mixture to simmer and become thick and sticky, roughly 5-8 minutes.
Remove the wings from the oven and toss them through the sticky sauce.
Serve sprinkled with spring onion slices.