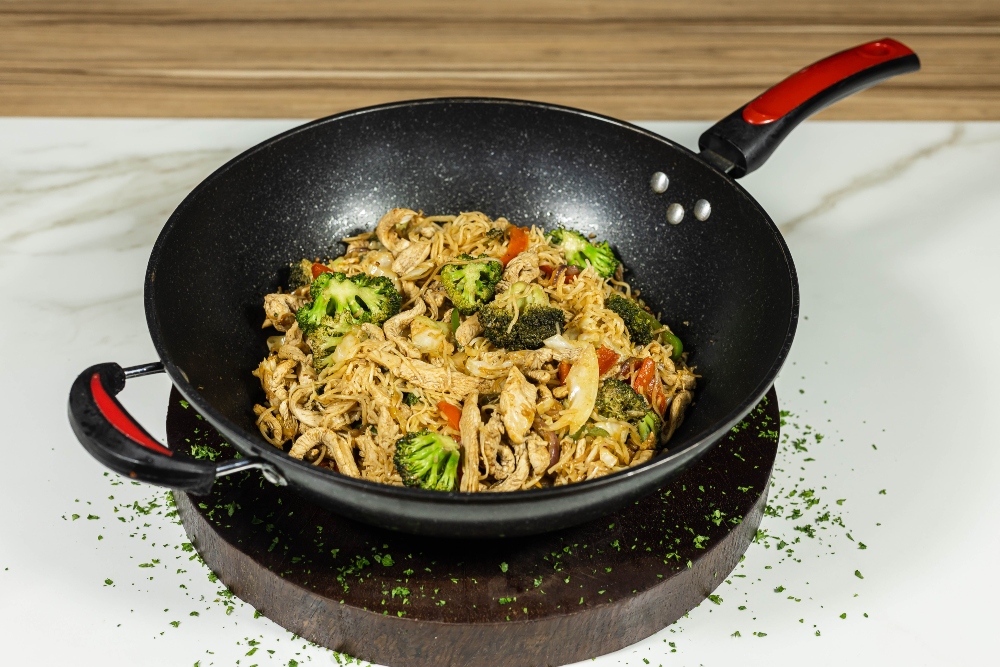 Prep time
20min

Cook time
15min

Serves
6
Ingredients:
2 tsp (10ml) vegetable oil
4 Goldi chicken breasts, cut into strips
2 Tbsp (30ml) Worcestershire sauce
1 medium red (or white) onion, finely chopped
1 Tbsp (15ml) minced garlic and ginger
1 tsp (5ml) paprika
1 tsp (5ml) salt
1 tsp (5ml) black and white pepper powder
2 cups (about 250g) chopped cabbage
2 cups (about 250g) thinly sliced robot peppers
2 cups (about 125g) broccoli, chopped
Method:
Heat oil and sauté chicken breast strips with Worcestershire sauce for 3 minutes.
Remove and set cooked chicken aside.
Soak broccoli in boiling water for 5 minutes.
Using the same pan, add more oil if needed and sauté onions until golden.
Add garlic and ginger and fry.
Add paprika, salt and pepper.
Remove broccoli from the water and strain.
Add all the vegetables to the pan, and stir to combine.
Cover and cook over low heat for 10 minutes.
Return the cooked chicken to the pan and stir through the mixed vegetables.
Serve with cooked egg noodles or rice.