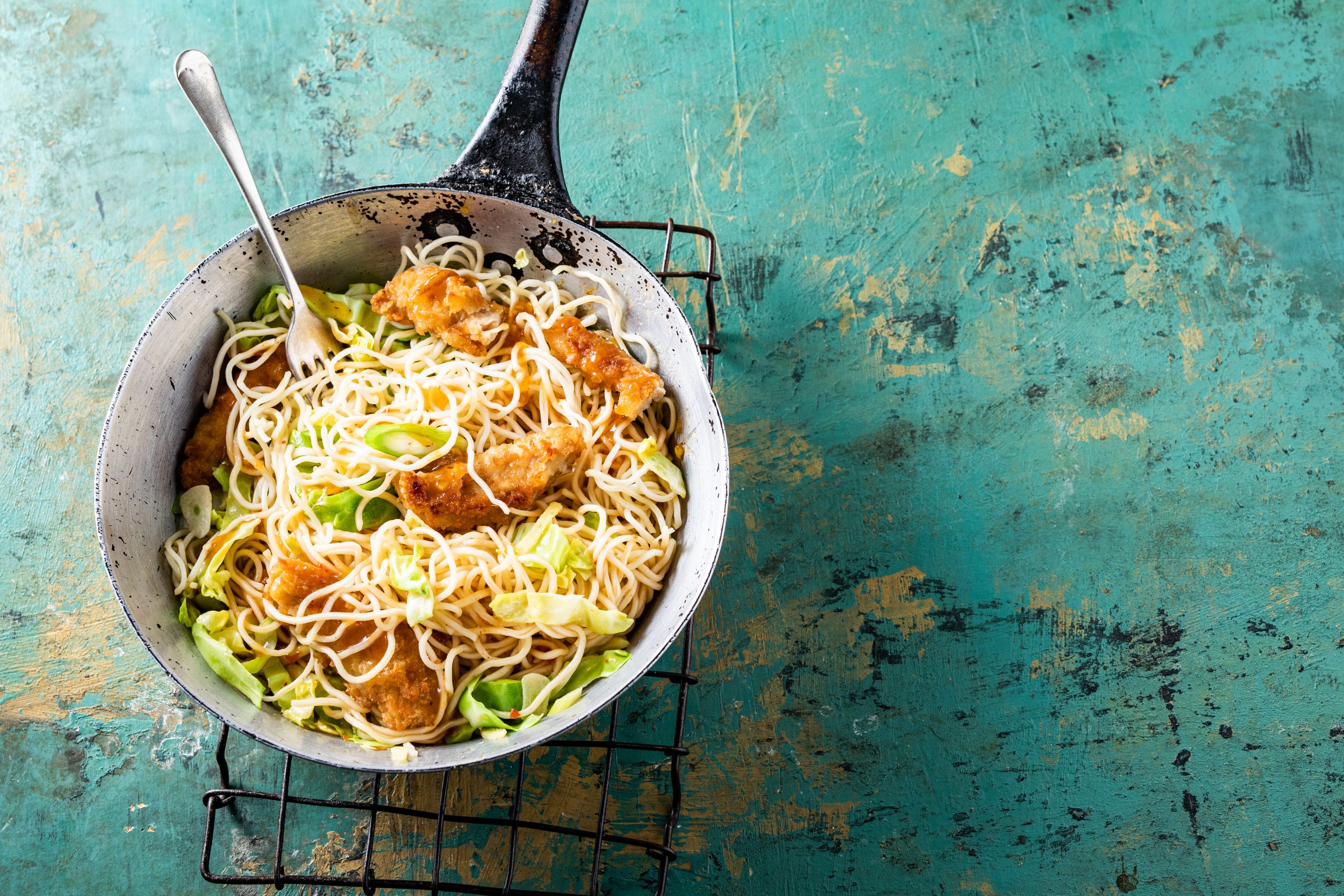 Prep time
5min

Cook time
15min

Serves
6
Skip the greasy takeaways and make your own delicious, nutritious stir-fry.
Ingredients:
15ml oil
4 garlic cloves, chopped
3 spring onions, chopped
⅓ cabbage, chopped
2cm ginger, grated
1kg chicken strips
45ml honey
45ml red-wine vinegar
60ml chicken stock
45ml sweet chilli sauce
400g noodles, cooked
Method:
Heat a pan over medium-high heat.
Add oil, garlic, spring onions, cabbage, ginger and chicken strips. Cook for 8 minutes, tossing frequently.
Mix honey, vinegar, hot chicken stock and sweet chill sauce in a cup.
Add the noodles to the pan and toss with the chicken strips.
Pour the stock mixture into the pan and cook for a further 5 minutes.