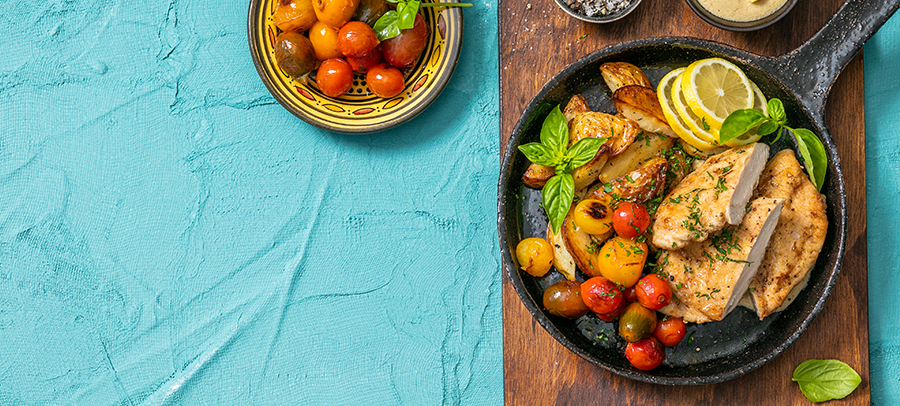 Prep time
20min

Cook time
30min

Serves
4
Classic chicken limone makes for an Italian-style family meal that takes less than an hour to prep.
Ingredients:
4 County Fair breast fillets
salt and pepper
100ml cake flour
50g butter
15ml olive oil
100ml white wine
80ml concentrated chicken stock
200ml fresh cream
1 egg
40ml lemon juice
zest of 1 lemon
1ml castor sugar
chopped parsley for garnishing
Method:
Flatten the chicken breast fillets slightly with a meat mallet and season well with salt and pepper. Dredge in the flour and shake off any excess flour.
Heat the butter and oil in a frying pan, add the chicken fillets and sauté for about 2-3 minutes per side until cooked. Remove from pan and keep warm.
Deglaze the pan with wine, then add the chicken stock and cream. Bring to a boil and reduce slightly.
Whisk the egg, lemon juice, zest and castor sugar in a separate bowl.
Reduce the heat to very low and stir the egg-lemon mixture into the simmering sauce.
Whisk constantly until the sauce is smooth and thickened.
Add some chopped parsley and season with salt and black pepper to taste.
Return the chicken and any juices to the pan and heat through.
Serve garnished with chopped parsley and potato wedges.