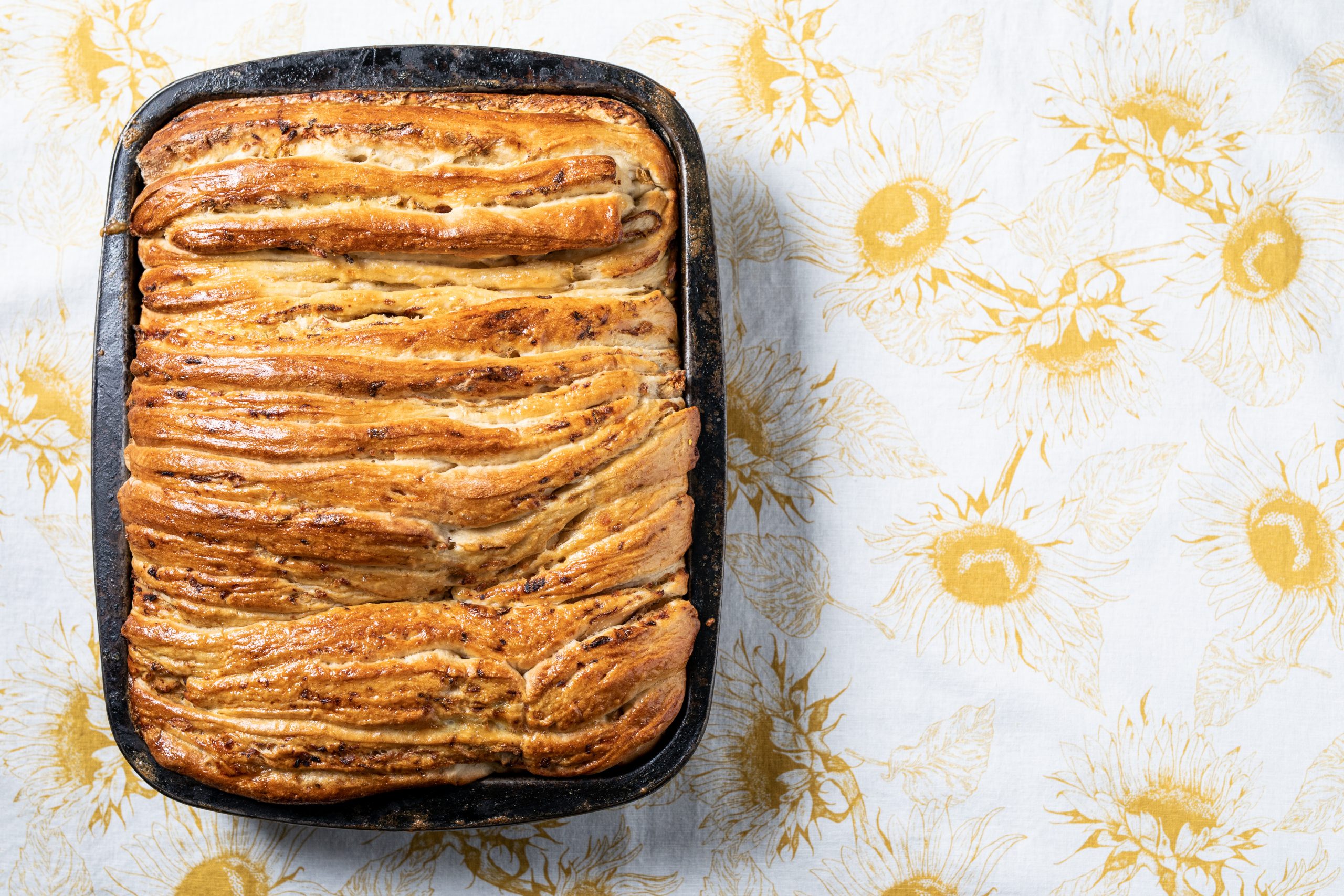 Prep time
1h:35min

Cook time
1h

Serves
6
The best pull-apart bread you'll ever eat! The dough incorporates onions and chicken, adding flavour and texture to the bread.
Ingredients:
1 chicken breast, cooked and shredded
15ml oil
2 onions, thinly sliced
15ml sugar
1 egg for brushing
salt
Dough:
4 cups flour
10g yeast
30ml brown sugar
5ml salt
375ml lukewarm water
60ml oil
Method:
Preheat the oven to 180°C. Grease a 20 x 30cm pan.
Mix flour, yeast, sugar, salt, water and oil in a large bowl. Cover with cling wrap and set aside for 1 hour or until double the size.
In a pan, over medium heat, pour in oil. Add the onions, sugar and salt. Cook, stirring until the onions are slightly browned. Add the shredded chicken and mix well. Set aside to cool.
Punch down the dough. Add the chicken mixture over the dough and knead until incorporated.
Place the dough on a clean kitchen surface and roll the dough out into a square shape.
Slice the dough into 3cm-thick strips and layer to fit into the greased pan.
Put aside for 15 minutes. Brush the dough with egg wash and bake for 40 minutes, or until golden brown.