Chicken quarters with potato and cabbage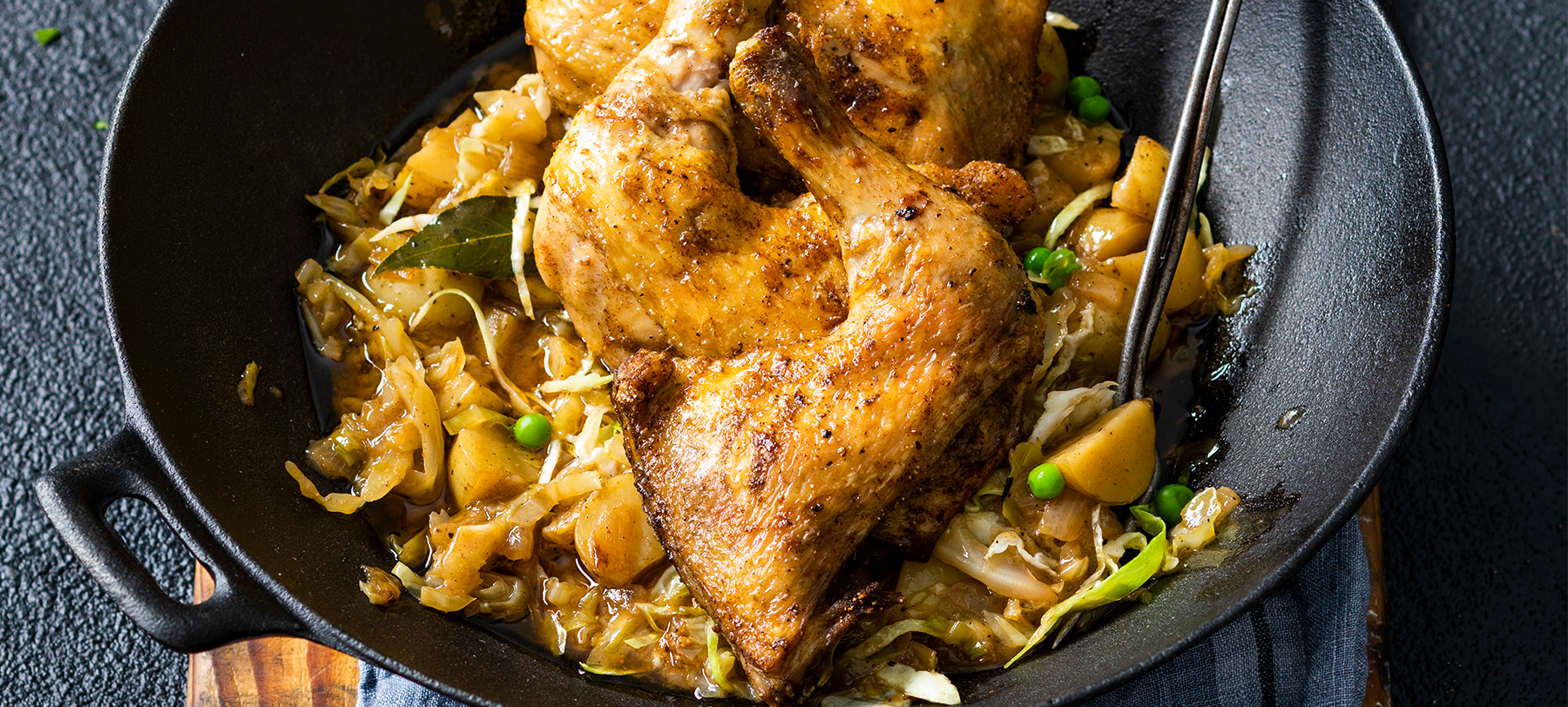 Prep time
5min

Cook time
50min

Serves
4
Boost your immune system with nutritious chicken, potato and cabbage combined in a simple, yummy recipe.
Ingredients:
2 tbsp (30ml) vegetable oil
4 chicken quarters
2 tsp (10ml) chicken spice
1 onion, chopped
150g baby potatoes
⅓ cabbage, shredded
1 bay leaf
200ml chicken stock
salt and pepper
½ cup (125ml) frozen peas
Method:
Heat the oil in a saucepan and brown the chicken. Stir through the chicken spice and set aside.
Cook the onion until translucent in the same saucepan. Add the potatoes and cabbage, and stir continuously while cooking until charred.
Return the chicken to the saucepan. Add the bay leaf and chicken stock, cover and simmer for 15 minutes or until the chicken is cooked through.
Season and stir in the peas.