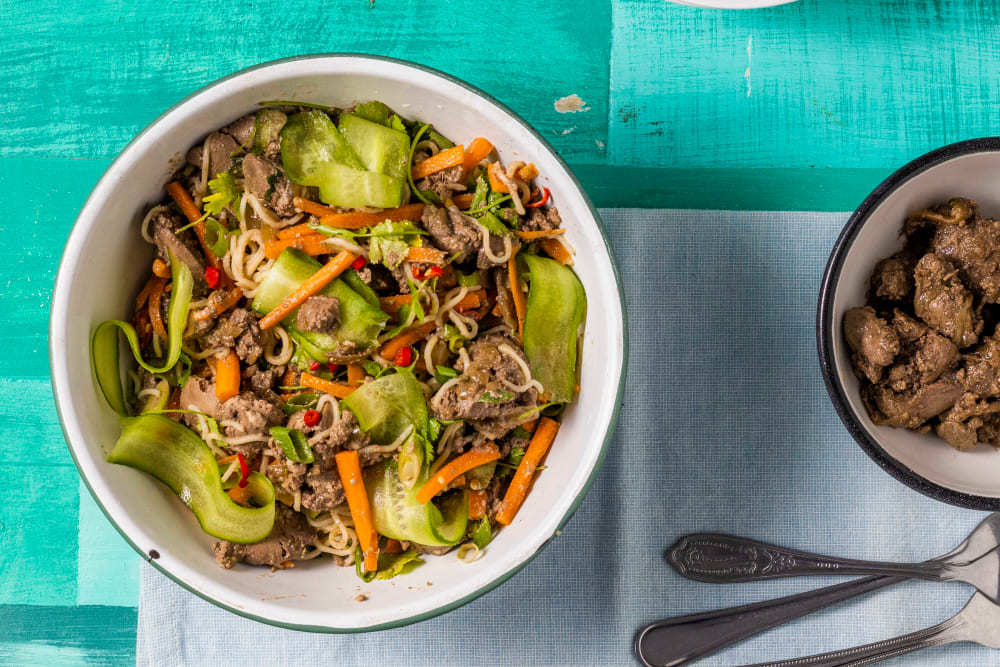 Prep time
10min

Cook time
5min

Serves
4
Rank up your chicken liver game and serve it with noodles.
Ingredients:
250g cooked chicken livers
2 packets 2-min noodles
1 carrot, sliced
4 spring onions, sliced
1 red chilli, thinly sliced
½ cucumber, sliced into ribbons
Fresh coriander, to serve
Method:
Cook 2-minute noodles in a microwave-safe bowl covered in water.
Drain cooked noodles and place them in a large bowl.
Fold cooked chicken livers into the hot noodles.
Add carrots, spring onions, chilli, cucumber, and coriander to the bowl.
Serve immediately.