Chicken liver bunny chows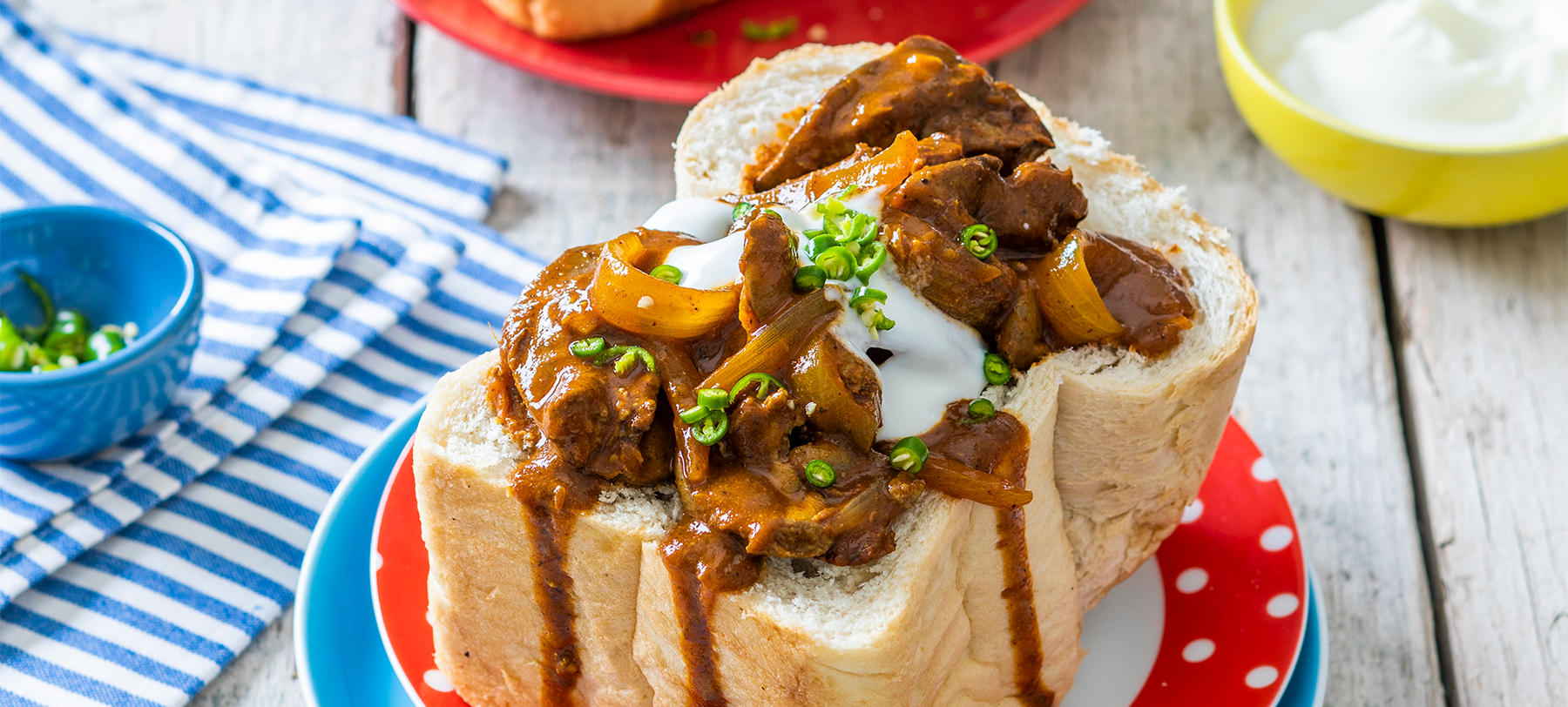 Prep time
15min

Cook time
20min

Serves
4
Hungry? Then dig in. These chicken liver bunny chows are oh-so delicious.
Ingredients:
2 tbsp oil
500g chicken livers, trimmed
1 tsp chicken spice
3 onions, chopped
4 garlic cloves, chopped
1cm fresh ginger, chopped
2 tsp cumin seeds
2 dry bay leaves
2 tsp ground coriander
1 tsp turmeric
1 tbsp curry powder
1 tin tomato puree
salt and pepper
1 loaf of white bread, unsliced
Method:
Heat the oil in a large pan over high heat and brown the chicken livers, sprinkling chicken spice over the livers. Set aside on a plate.
In the same pan, add onions and cook until soft.
Add the garlic, ginger and spices and cook for 2 minutes.
Add tomato puree and 375ml water and bring to the boil. Turn the heat down and simmer for 15 minutes or until thickened.
Return the chicken liver to the pan and take off the heat.
Slice the loaf of bread in half, hollow out the insides and fill with the chicken liver curry.