Tandoori BBQ chicken with a fresh yoghurt dip and naan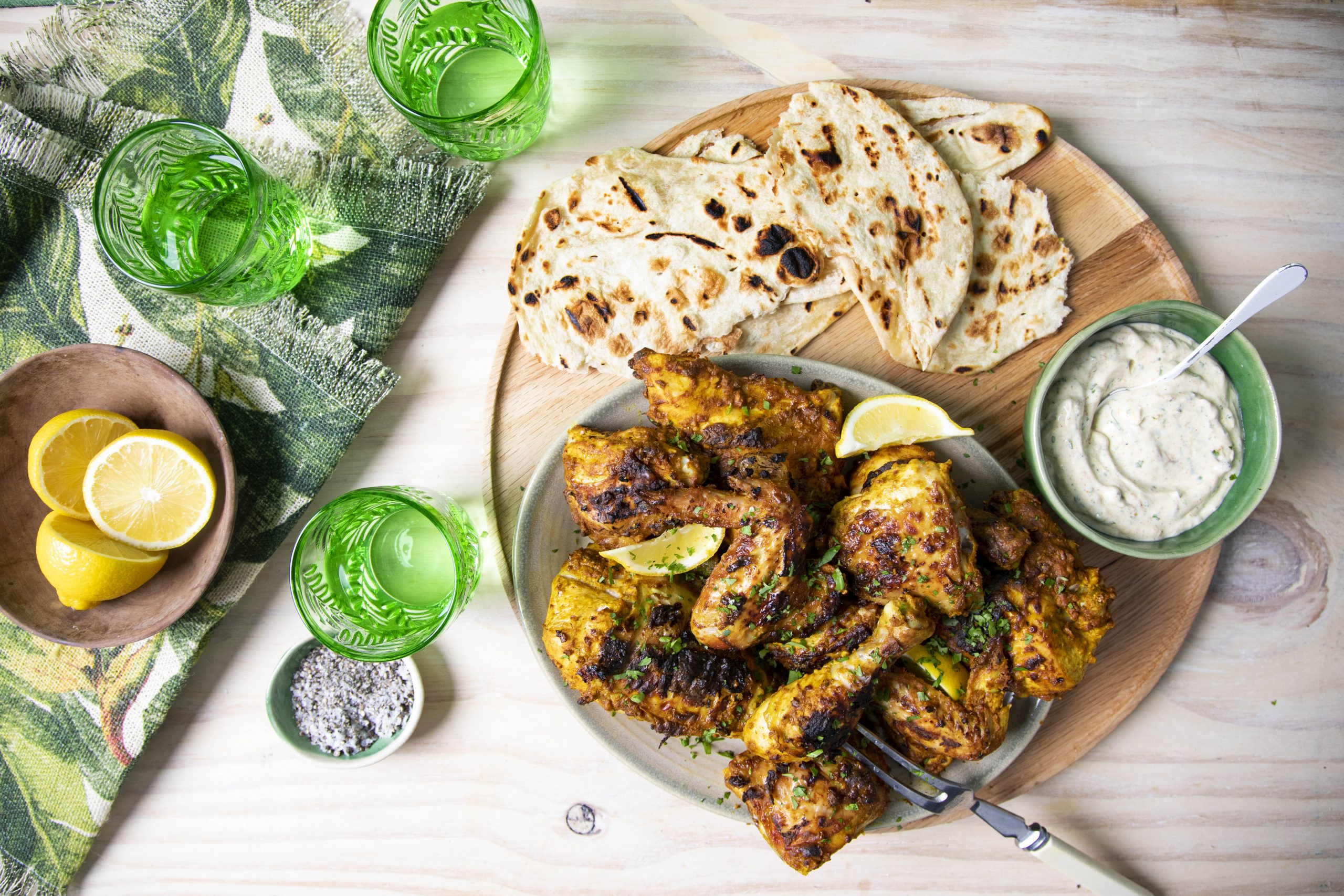 Prep time
30min

Cook time
35min

Serves
8
Ingredients:
For the chicken marinade
2 cups (500ml) plain yoghurt
6 cloves garlic, finely chopped
1 large thumb ginger, finely chopped
1 Tbsp (15ml) chilli flakes
2 Tbsp (30ml) paprika
2 Tbsp (30ml) garam masala
1 ½ Tbsp (20ml) ground turmeric
2 tsp (10ml0 ground cinnamon
Juice and zest of 1 lemon
16 chicken pieces braai pack
For the yoghurt dip
1 cup (250ml) plain yoghurt
1 tsp (5ml) garam masala
Juice and zest of ½ lemon
1 Tbsp (15ml) chutney
10g coriander, finely chopped
Salt and milled pepper
Method:
In a bowl, whisk together all the marinade ingredients. Add the chicken pieces and massage them through the marinade. Cover marinate in the fridge overnight.
Allow the chicken to come to room temperature while the fire is lit and medium heat is reached.
Grill the chicken first skin side down, then continue cooking, turning frequently until cooked through.
In the meantime, prepare the yoghurt dip – Whisk all the ingredients together, seasoning with salt and pepper.
Finish by grilling the naan pieces of bread over the fire until slightly charred and warm.
Serve the grilled chicken garnished with coriander and lemon wedges with the dip and naan bread.