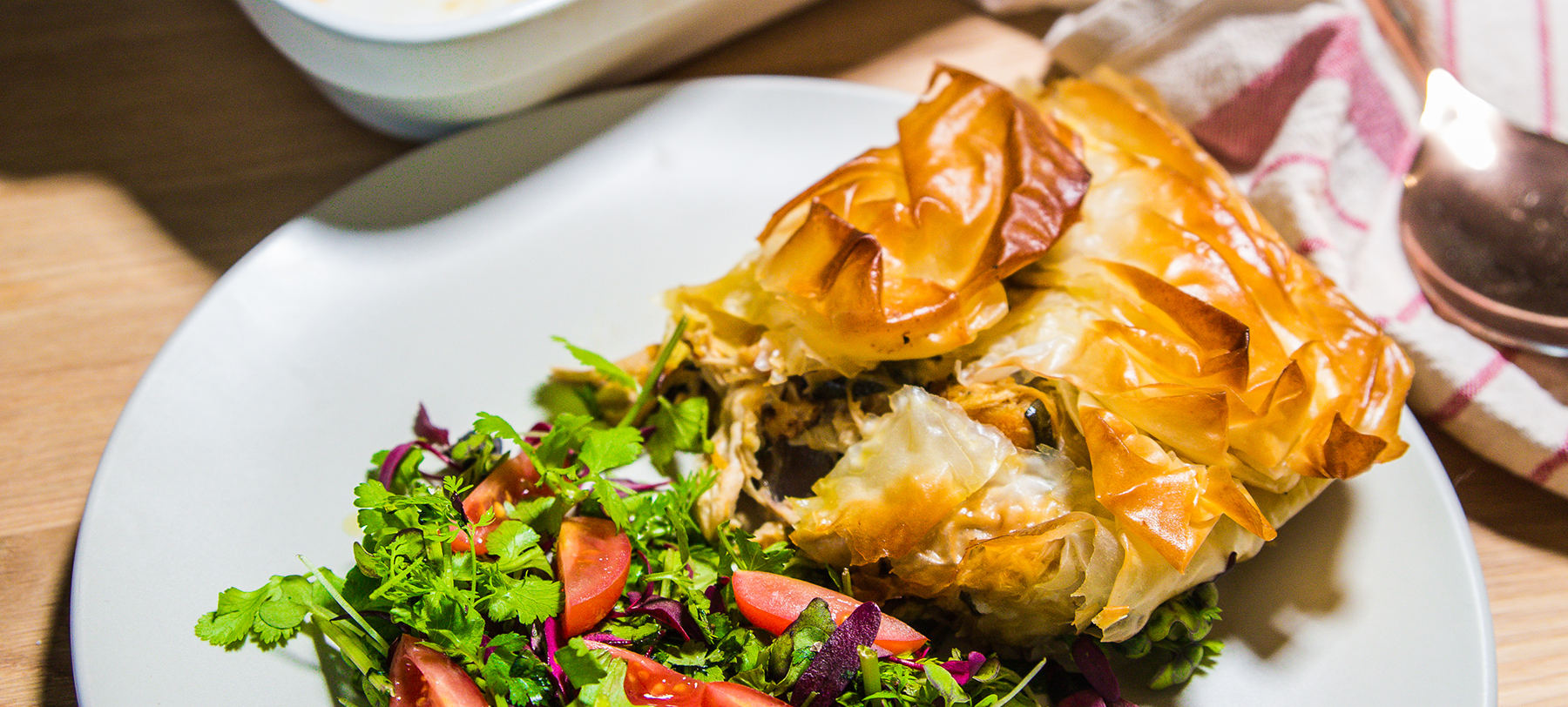 Prep time
10min

Cook time
45min

Serves
6
Using leftovers is so important and can be delicious! This chicken pot pie shows you how to get it right.
Ingredients:
500g chicken, shredded
2 garlic cloves
1 tbsp mixed herbs
250g leftover vegetables
2 tbsp flour
150ml white wine
150ml cream
1 x roll phyllo pastry
melted butter
Method:
Add vegetables, garlic, herbs and chicken to a pan and gently fry.
Coat your vegetables, herbs and chicken in flour, stir, and add your stock and cream. Allow to thicken.
Add the mixture to a pie dish and cover with your pastry.
Bake in the oven until golden brown.