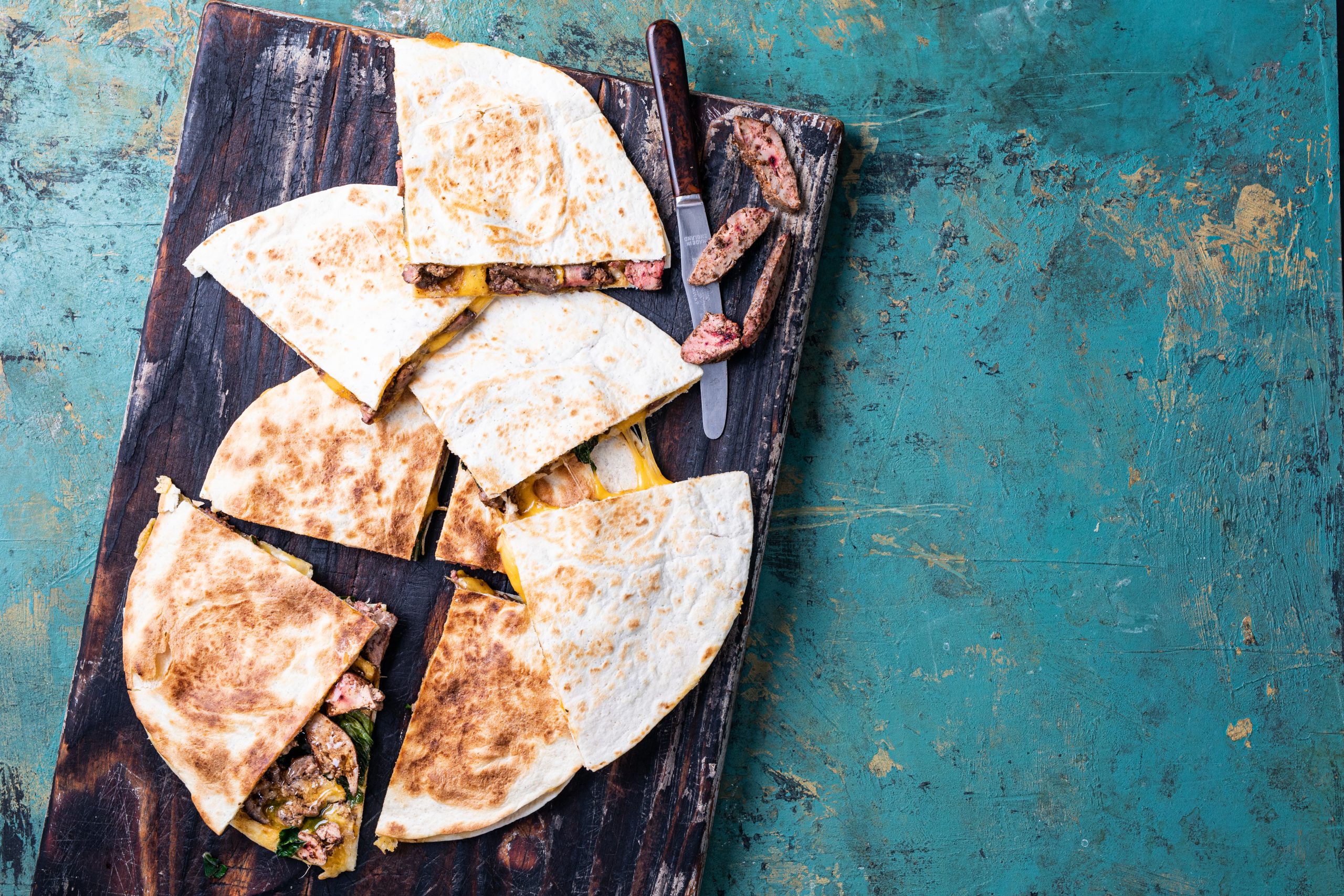 Prep time
5min

Cook time
15min

Serves
2
Serve chicken livers in toasted tortillas and up the yum factor with cheese.
Ingredients:
30ml oil
250g chicken livers
15ml chicken spice
100g spinach
150g cheddar cheese
4 small tortillas
salt
Method:
Heat oil in a pan over medium heat.
Add the chicken livers and season with chicken spice and salt.
Cook, stirring, for 8 minutes or until golden. Set aside.
Add the spinach and stir until wilted.
Spoon the mixture on top of two of the tortillas. Add the cheese and close the top with another tortilla.
Place on a heated baking tray and toast on both sides.