Chicken with marsala, mushrooms and pasta shells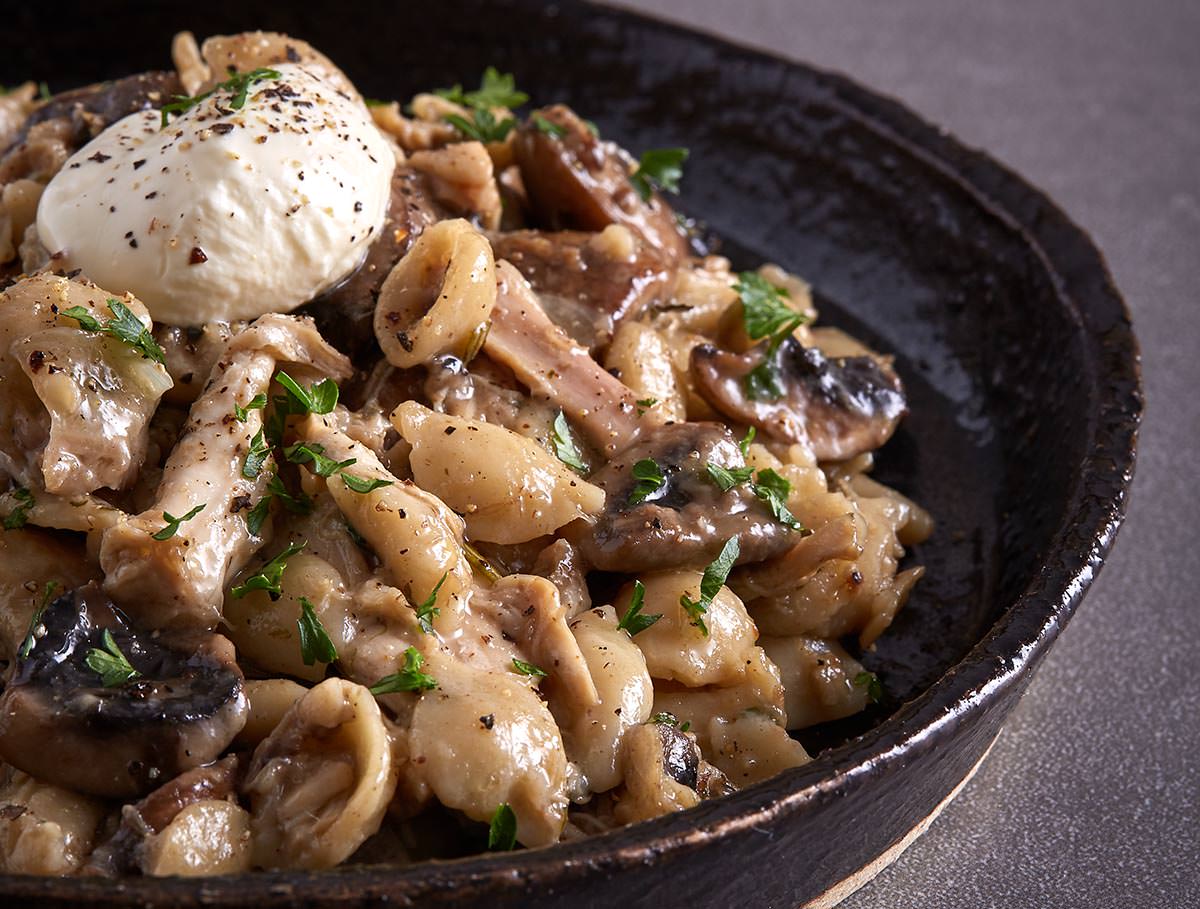 Prep time
20min

Cook time
60min

Serves
4
Adding marsala, a fortified wine, to chicken pasta quickly turns simple ingredients into a memorable meal.
Ingredients:
8 chicken pieces
1 tbsp oil
1 tbsp butter
3 spring onions, chopped
1 garlic clove, crushed and finely chopped
1 x 250g mushrooms, sliced
1 tbsp cake flour
salt and pepper, to taste
2 tbsp fresh parsley, chopped
1 tbsp fresh rosemary, chopped (or 1 tsp dried)
½ cup Marsala (see tip)
½ cup chicken stock
1 tbsp fresh lemon juice
½ x 500g packet small pasta shells
½ cup sour cream (optional)
extra chopped parsley and sour cream for garnish
Method:
Heat the butter and oil in a heavy-bottomed pot and brown the chicken pieces.
Add the spring onion, garlic and mushrooms and sauté.
Mix the cake flour, salt and pepper, and add to the chicken along with the parsley and rosemary.
Heat the Marsala, stock and lemon juice in a small saucepan and pour over the chicken.
Cover the pot, lower the heat and simmer for about 45 – 50 minutes, or until the chicken is cooked.
Cook the pasta, following the instructions on the packet. Drain and carefully stir into the chicken.
Add the sour cream just before serving.
Garnish with chopped parsley and sour cream.
Tip:
You can use any sweet desert wine or medium sherry instead of Marsala. You can also use double cream yoghurt instead of sour cream.