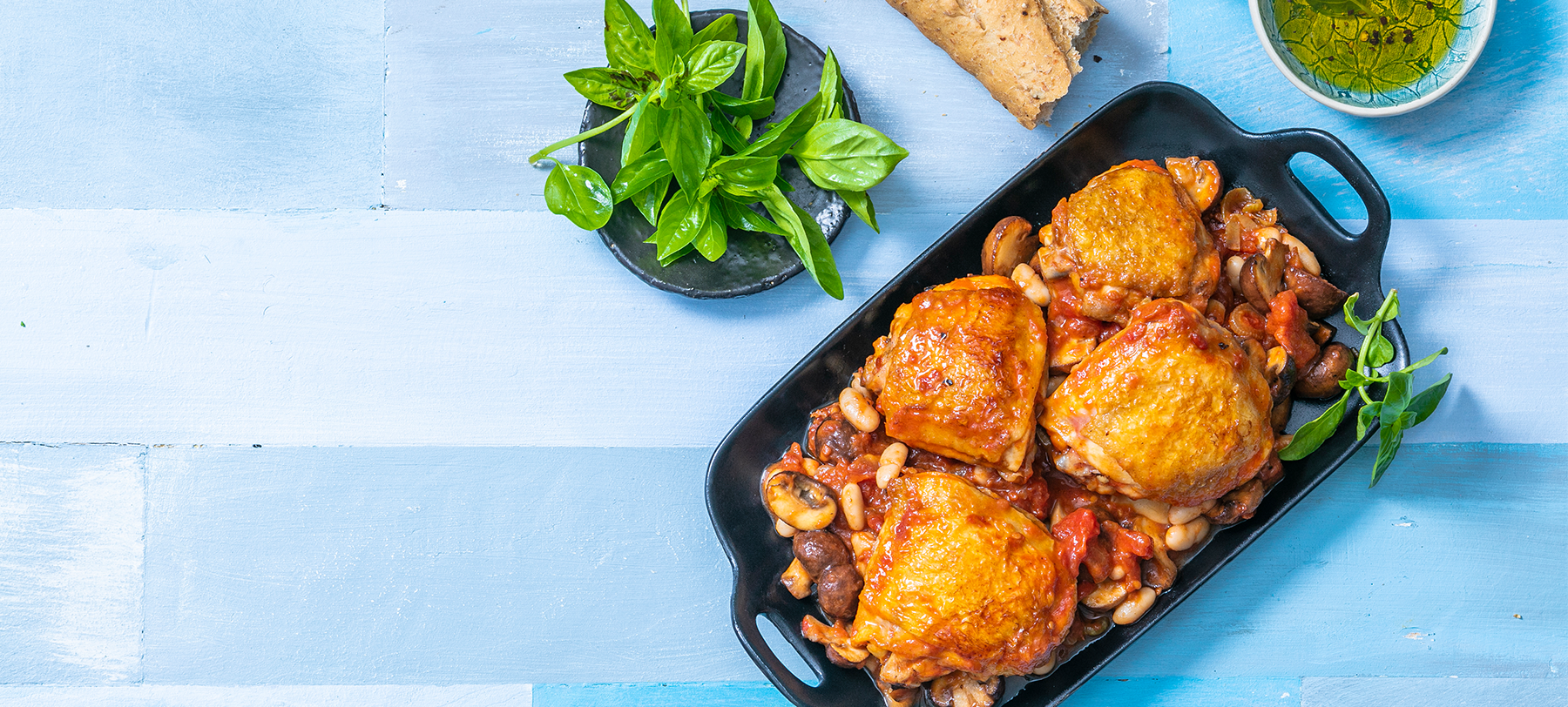 Prep time
15min

Cook time
35min

Serves
4
Make this easy chicken cassoulet (a French classic) next time you don't feel like doing lots of dishes.
Ingredients:
30ml olive oil

8 chicken thighs, seasoned with salt and pepper

2 shallots, sliced

3 garlic cloves, crushed

30g butter

500g portobello mushrooms, halved

80g chorizo sausage, thinly sliced (optional)

100ml white wine

100ml chicken stock

1 tin chopped Italian tomatoes

5ml brown sugar

salt and pepper 

2 tins cannellini beans, drained and rinsed

fresh basil
Method:
Heat the olive oil in a large frying pan and brown the chicken pieces on both sides. Remove from the heat and set aside.

Add the shallots and garlic and cook for a few minutes. Remove from the pan and add to the chicken.

Heat the butter in the same frying pan and cook the mushrooms until they're dry and starting to brown. Season and add the sliced chorizo sausage to the mushrooms. Cook for 1 minute.

Add the chicken and shallots back into the pan. Add the wine, stock, tomatoes and sugar.  Season well and place the lid on the pan. 

Reduce the heat and simmer for about 20 minutes until the chicken is almost cooked.  

Add the beans and cook without the lid on low heat until the sauce has thickened and reduced, and the chicken is cooked.

Garnish with fresh basil and serve with a crusty French baguette.