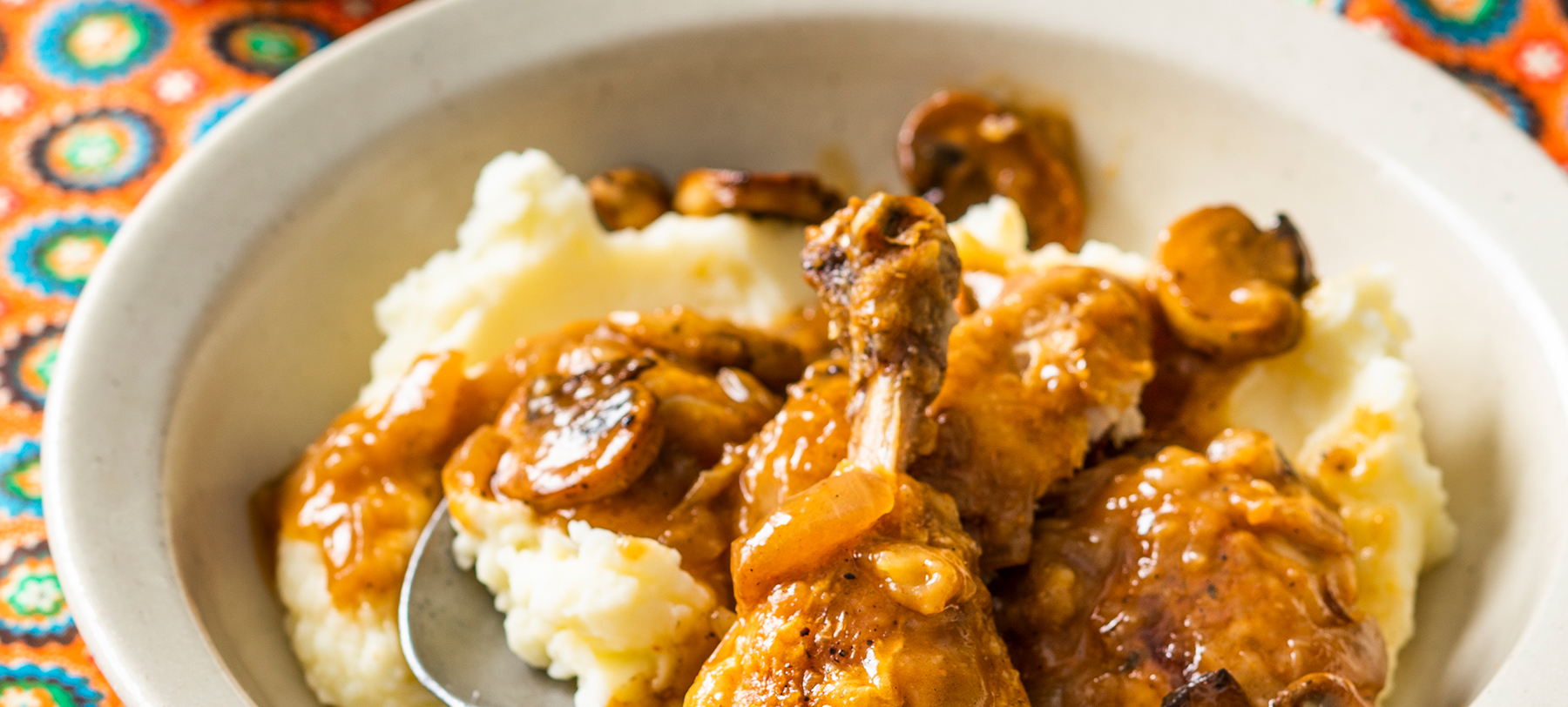 Prep time
30min

Cook time
15min

Serves
6
Who doesn't love mash? Next time you make this classic, be sure to enjoy it with succulent chicken.
Ingredients:
1kg chicken portions
2 tbsp chicken spice
2 tbsp oil
150g mushrooms, sliced
2 onions, chopped
2 garlic cloves, minced
2 cups chicken stock
1 tbsp cream of chicken soup powder
1kg potatoes, peeled
 ¼ cup milk
salt and pepper
Method:
Season chicken with chicken spice. Heat oil over medium heat in a saucepan and brown the chicken.
Add mushrooms, onions and garlic. Cook for 3 minutes, while stirring. Pour in stock.
Mix soup powder with 1 tbsp water until it forms a paste. Add to the pot and simmer for 30 minutes or until thick.
Meanwhile, boil the potatoes and simmer for 15 minutes or until cooked. Drain the water and return to the heat. Pour in the milk and season.
Simmer over low heat and mash until smooth.