Chicken burger pita breads
with tzatziki, rocket, red onion and cherry tomatoes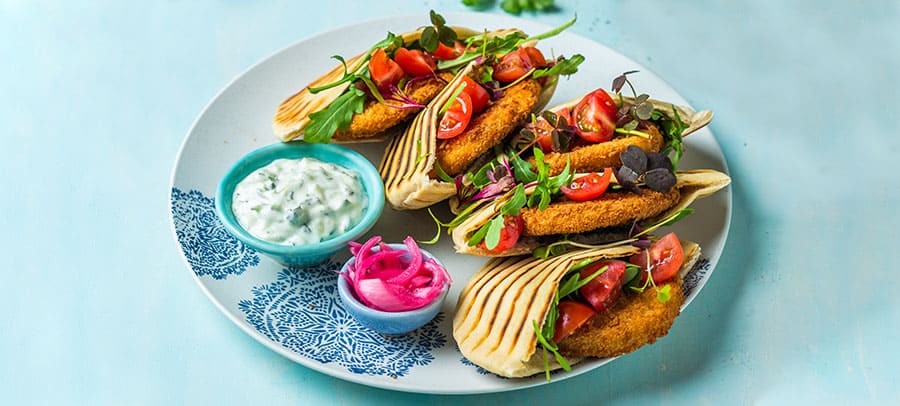 Prep time
5min

Cook time
20min

Serves
8
Our recipe for chicken burger pitas with tzatziki, rocket and cherry tomatoes makes for an easy mid-week family meal.
Ingredients:
Tzatziki
1/2 cup Greek yoghurt
1/4 cucumber, grated
10g mint, finely chopped
1/4 cup lemon juice
Salt and pepper
Pita bread
4 large pita breads
1/2 bag fresh rocket
1/2 punnet of cherry tomatoes, chopped
90g pickled red onion
Method:
Cook chicken burgers according to the packaging instructions.
To make the tzatziki, mix the cucumber, mint and yoghurt. Season with lemon juice, salt and pepper.
Place the pitas in a grill pan and char on both sides. Remove them from the pan and cut each in half to form a pocket for the burger.
Fill the pita pockets with the chicken burgers, tzatziki, rocket, red onions and tomatoes.