Charred, sticky apricot chicken wings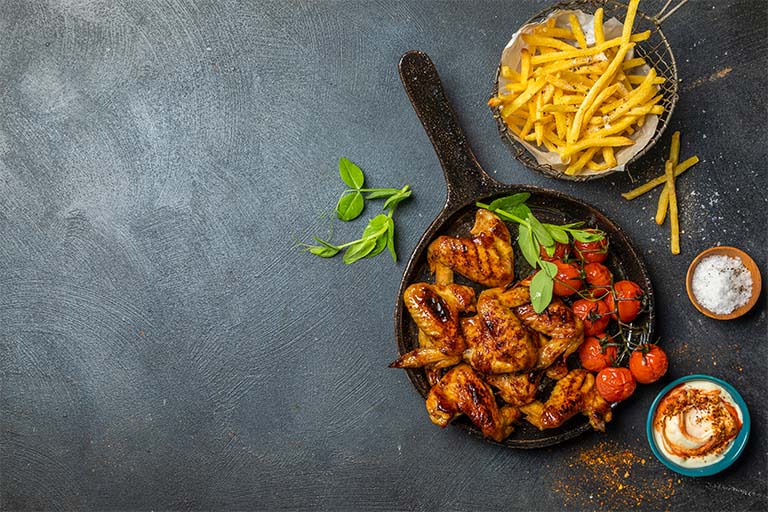 Prep time
20min

Cook time
30min

Serves
2
These wings are sweet, sour and oh-so delicious.
Ingredients:
12 chicken wings
200ml apricot jam
30ml honey
30ml brown sugar
20ml lemon juice
30ml soya sauce
salt and pepper
Method:
Mix the jam, honey, sugar, lemon juice, soya sauce, salt and pepper and place in a pot over a medium heat.
Allow to melt and simmer for 10 minutes.
Put aside and allow to cool.
Preheat the oven the 200°
Heat a griddle pan on high heat.
Season the chicken wings lightly and fry them in the griddle pan until they're slightly charred.
Put all the chicken wings into a lined baking tray.
Brush over a generous amount of the apricot glaze.
Place into the oven for 30 minutes, basting every 10 minutes until cooked through.
To serve:
Serve the chicken wings with a side of fries or salad.