Chicken feet and potato chips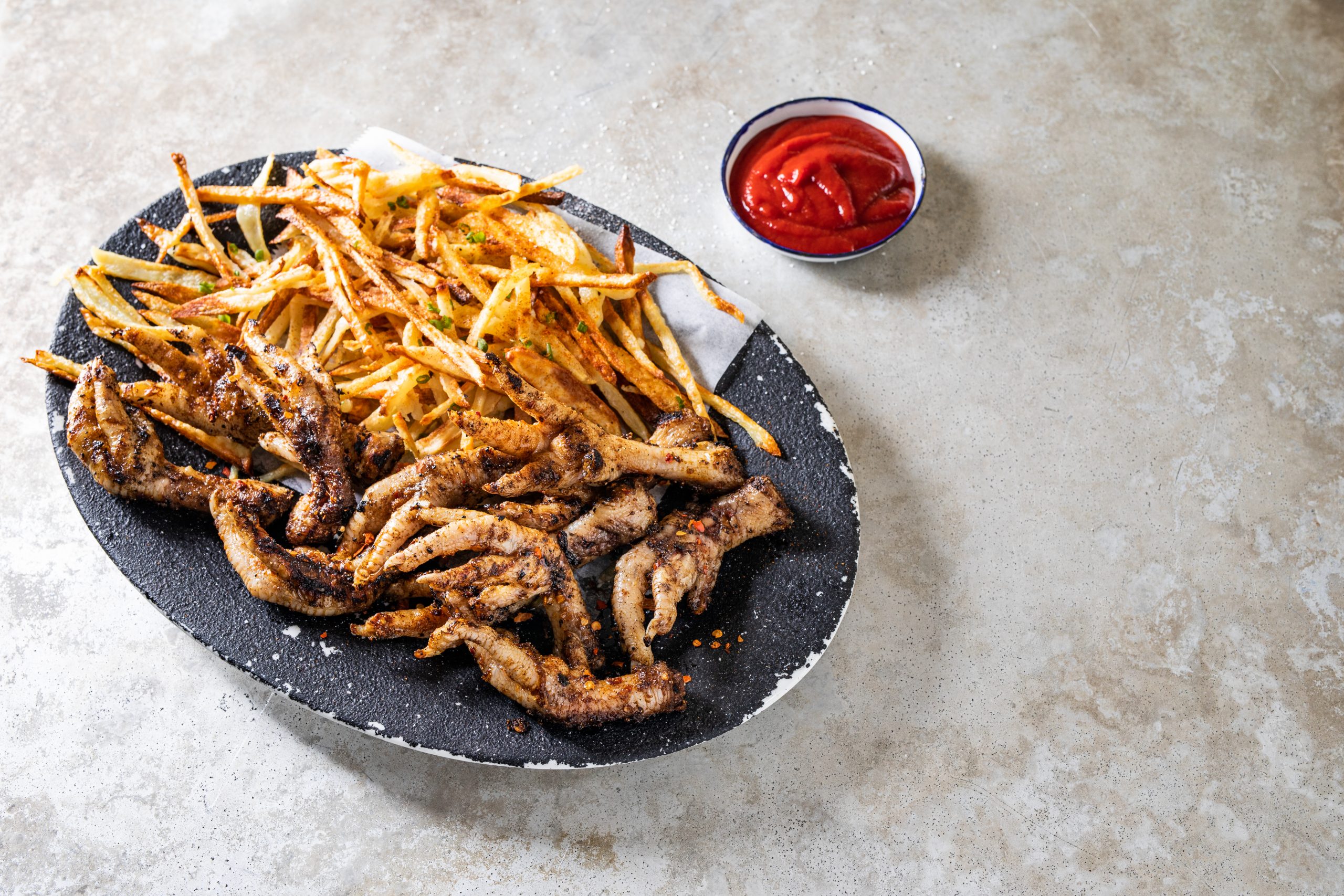 Prep time
10min

Cook time
40min

Serves
6
The perfect snack for when you're watching the match of the season!
Ingredients:
1kg chicken feet
3 garlic cloves, chopped
30ml chicken spice
5ml chilli flakes
60ml oil
1kg potatoes, thinly sliced
salt
Method:
Preheat the oven to 200°C.
Place the chicken feet, garlic, chicken spice, chilli flakes and 30ml oil in a bowl. Stir to coat the chicken feet and set aside.
Place the chips in an oven-proof dish with the remaining oil, and season. Roast the chips for 40 minutes, turning once during cooking.
Preheat a griddle pan over medium-high heat. Place the chicken feet in the pan and cook in batches until cooked.
Serve your crispy chips with the chicken feet.