Beer-and-rosemary chicken thighs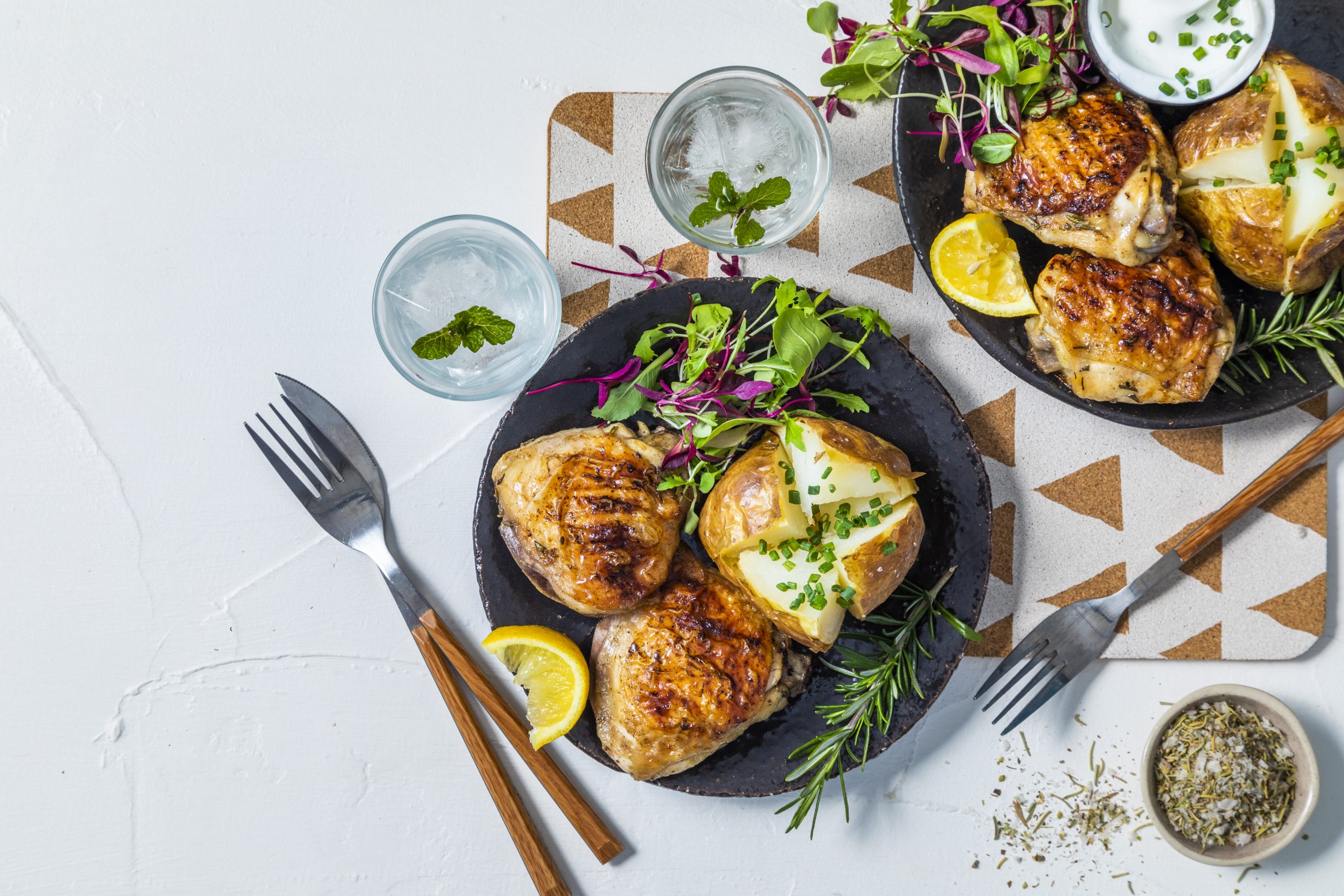 Prep time
12h

Cook time
60min

Serves
4
Spend more time around the fire and less time in the kitchen with this easy and oh-so delicious braai recipe.
Ingredients:
Chicken
1 x pack chicken thighs
250ml beer
2 garlic cloves, finely chopped
15ml rosemary, chopped
20ml dijon mustard
lemon juice
salt and pepper
Potatoes
4 large potatoes
30ml olive oil
15ml rosemary, finely chopped
100ml sour cream
20ml chives, chopped salt and pepper
Method:
Chicken
Mix all the ingredients, except the lemon juice, and place the chicken in the refrigerator to marinate overnight.
Discard the liquid and grill the chicken pieces over medium heat, turning occasionally, until crispy and cooked through. Allow about 20 minutes.
Once cooked, squeeze over some lemon juice.
Potatoes
Tear off four squares of tin foil (each about 30cm x 30cm). Place a potato on each square.
Mix the olive oil, rosemary, salt and pepper together, and divide over each potato. Roll each potato over the olive oil mix and wrap the potatoes individually.
Place the potatoes on the coals, but not where it's too hot. Turn often.
Cook until a knife can easily pierce the potatoes. This can take up to an hour.
Remove from the heat and allow to sit in the foil for a further 5 minutes.
Remove the potatoes from the foil and place them on a serving dish.
Drizzle over the sour cream and finish with chopped chives.