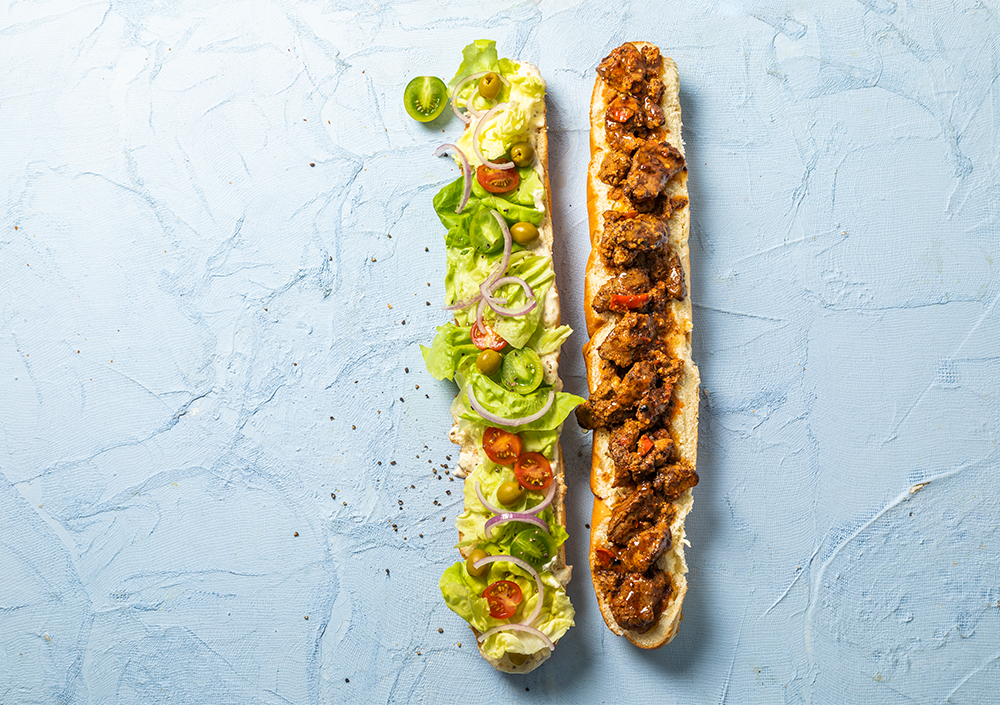 Prep time
15min

Cook time
20min

Serves
2
This hot sub will warm you up from the inside!
Ingredients:
80ml oil
½ onion, chopped
2 red peppers, chopped
15ml paprika
6 red chillies
500g chicken livers
2 garlic cloves, chopped
60ml cream
1 French/ciabatta loaf
125ml mayonnaise
30ml Dijon mustard
30ml honey
a quarter of a lettuce head, torn
half a red onion
a handful of cherry tomatoes
a handful of olives
Method:
Add 15ml oil to a saucepan over medium heat. Sauté the onions until translucent.
Add the red pepper, paprika, and chilli. Cook for 5 minutes, stirring.
Place the onions and red pepper in a blender and whiz until smooth. Pour in the rest of the oil and continue to blend until the oil is incorporated.
In the same pan, add the chicken livers and brown for a few minutes.
Add the garlic and the onion mixture, and simmer for 10 minutes. Stir in the cream and set aside.
In a small bowl, mix the mayonnaise, mustard, and honey.
Slice the loaf lengthways. Smear one half of the loaf with mayonnaise mixture, and top with the lettuce, red onion, cherry tomatoes, and olives.
Gently spoon the chicken livers over the other half of the loaf. Close the loaf, and enjoy!