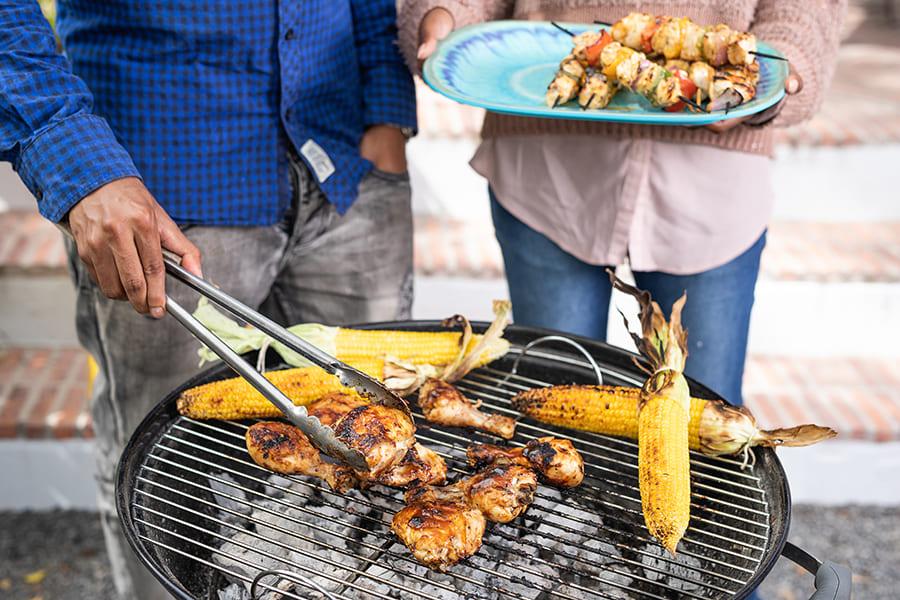 Chefs' tip #9
Braai chicken perfectly, every time
Love to braai? Here's how to get succulent chicken every time.
Braai chicken over moderately hot coals, remembering to turn and baste regularly. If the coals are too hot, you'll end up with burnt skin and raw meat.
Not sure how to check if the heat is just right? Hold your hand over the grid. When you can hold it there for a full 10 seconds, it's time to braai!
Chicken takes the longest to cook, so always start braaiing it first (i.e. before the chops and boerewors). The chicken is ready to come off the braai when the juices run clear.
If you're worried about serving undercooked chicken, par-cook it in the microwave and then brown it on the braai to get that delicious crispy skin.