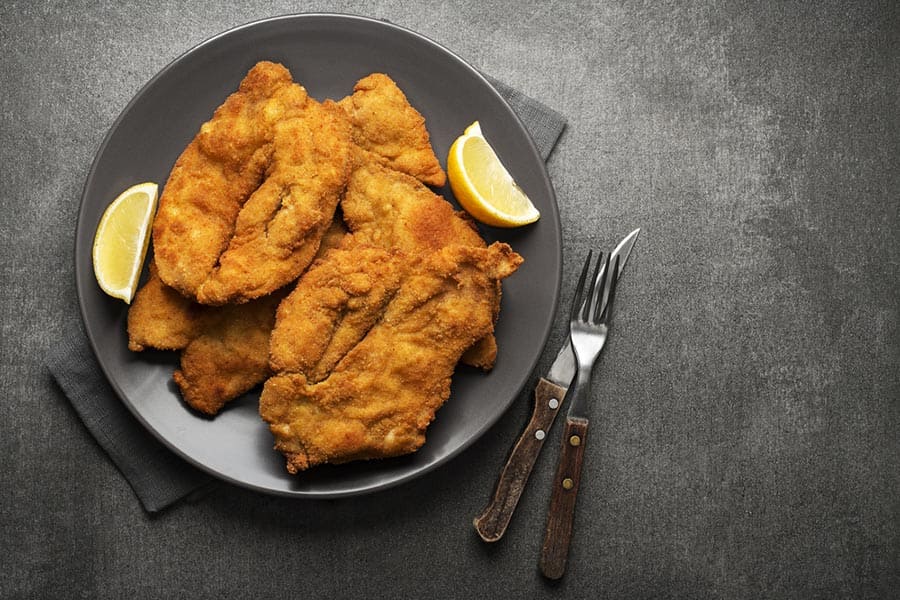 Chefs' tip #4
Butterfly breasts like a pro
Making chicken schnitzels? Here's how to butterfly breasts properly.
Pop the chicken breast onto a chopping board and put one hand on the top.
Use a sharp knife to slice into the side of the breast – start at the thick end and work your way horizontally down to the thin end.
Don't cut all the way through the breast – you want both halves to open like a book.
Once you've opened the breast up, cover it with clingwrap. Use a meat mallet (or rolling pin) to flatten the breast. Aim for an even thickness across the entire breast.