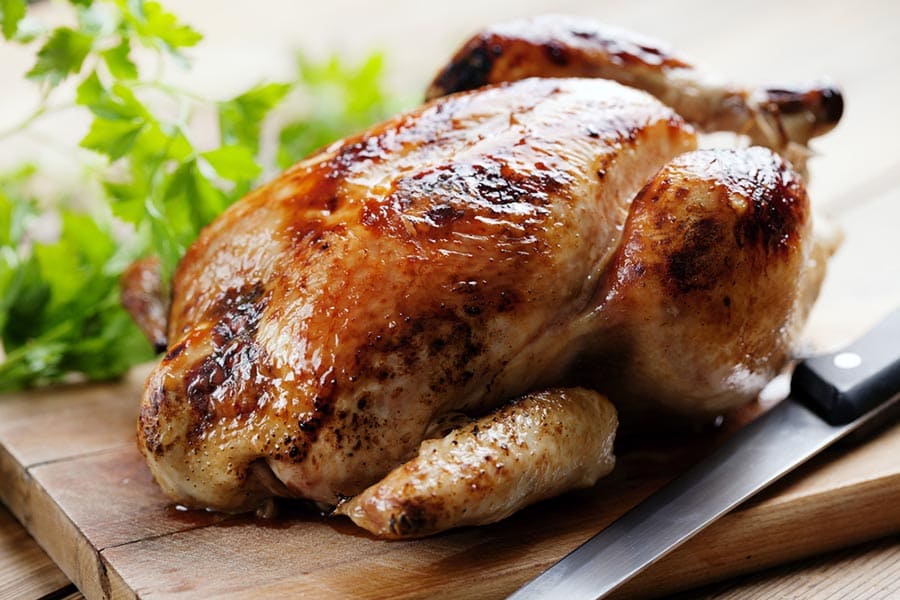 Chefs' tip #1
Stop chicken breasts from drying out
Wondering how to stop the breast from drying out when roasting a chicken? We've got you covered.
• Roast the chicken breast-side down for two thirds of the cooking time. This allows all the juices to run down into the breast meat, keeping it moist. Once you're ready to crisp the skin, carefully turn the chicken breast-side up and roast until golden.
• Another way to keep breasts tender and juicy is to roast the chicken at a lower heat for longer.
• Use a cooking thermometer to check the temperature. Chicken is cooked perfectly when the thickest part of the meat reaches around 75°C. Cook it past this temperature and you'll land up with tough, dry meat. To find that sweet spot, remove the chicken from the oven before it reaches 75°C and let it rest. The chicken will continue to cook while resting.