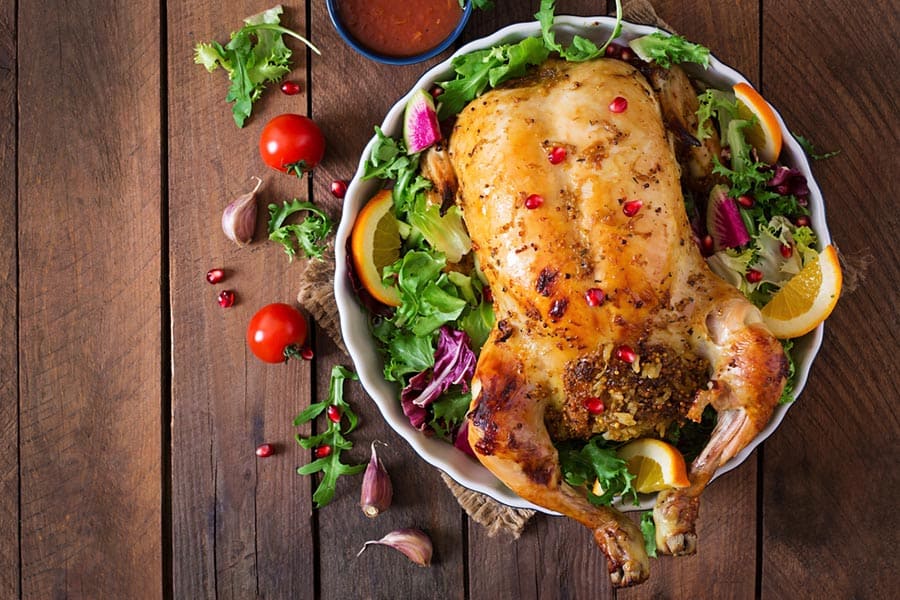 Chefs' tip #8
Perfect your stuffing
Stuffing can be made from a range of delicious ingredients. Don't let your cooking technique spoil the flavours.
Use herbs, lemon wedges, vegetables, bread or sausage – anything you fancy – to make the stuffing.
Wash the chicken – inside and out – and dry it with a paper towel.
If your stuffing requires cooking, make sure it cools completely before you stuff the chicken.
Add the stuffing just before you cook the chicken to reduce the risk of bacterial growth.
Avoid overstuffing the chicken as the stuffing will expand during the cooking time. Once you've added the stuffing, tie the legs together with string to hold it all in.
When the chicken is cooked, remove the stuffing immediately.