Salsa chicken half-moon pies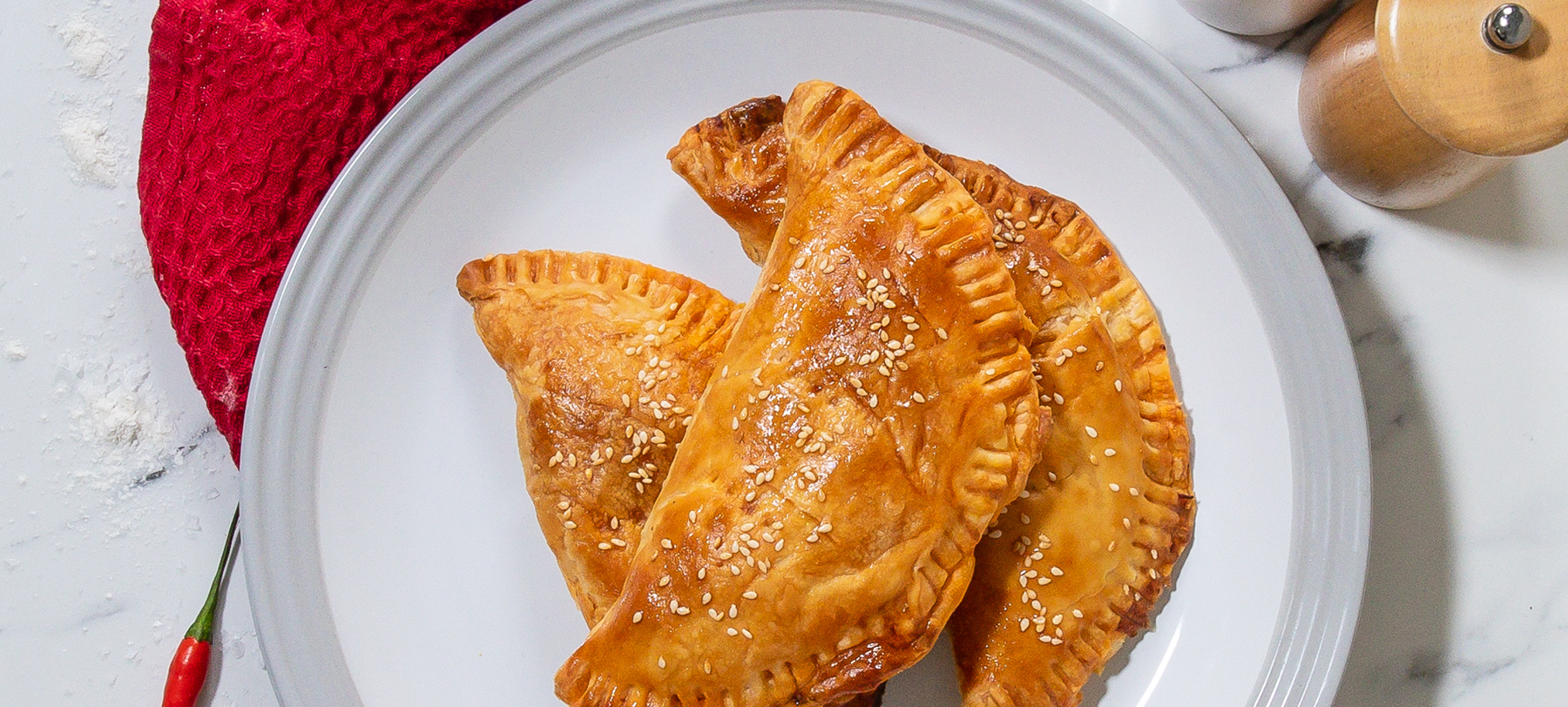 Prep time
5min

Cook time
25min

Serves
32
Hosting a get-together? These sweet little pies will get the party started.
Ingredients:
Ingredients:
500g shredded County Fair chicken
1 jar of Mexican salsa
1 can of full-cream coconut cream
1 roll of puff pastry
1 egg
sesame seeds
Method:
Preheat the oven to 200°C.
Add the salsa and coconut cream to a pot and bring to a rapid boil.
Add chicken, reduce heat, and allow to simmer for 10 minutes, until the sauce thickens.
Reduce sauce, if needed, and season to taste.
Roll out your pastry and cut into three round disks.
Create your half-moons by placing the chicken filling in the centre of each puff-pastry disk. Now fold one half of each pasty to meet the other. Seal the edges with a fork.
Place your half-moons on a greased baking tray and brush the pies with egg wash.
Sprinkle with sesame seeds and bake for 20 - 25 minutes, or until golden brown.