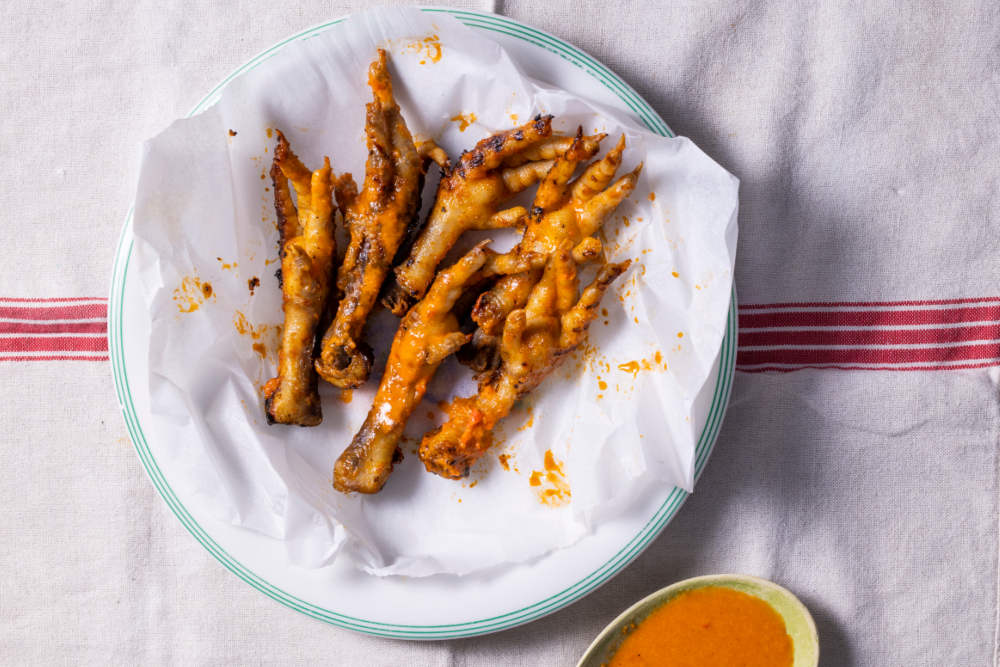 Prep time
5min

Cook time
45min

Serves
4
Chicken feet are a well-loved street food snack. Now kick the cravings with this homemade version.
Ingredients:
500g chicken feet, cleaned
¼ cup (60 ml) oil
2 tsp (10 ml) chilli flakes
2 garlic cloves, chopped
3 red peppers, chopped
2 Tbsp (30 ml) red wine vinegar
4 red chillies, chopped
1 Tbsp (15 ml) tomato sauce
1 Tbsp (15 ml) smoked paprika
½ lemon juice and zest
Salt and pepper
Method:
In a pot of water boil chicken feet for 30 minutes or until tender.
Remove chicken feet from the water. (Reserve the liquid to use as stock)
Blend the remaining ingredients until
Grill chicken feet on a griddle pan for 10 minutes or until chard.
Baste with the peri-peri until well coated throughout.
Serve warm.