Perfectly roasted chicken and vegetables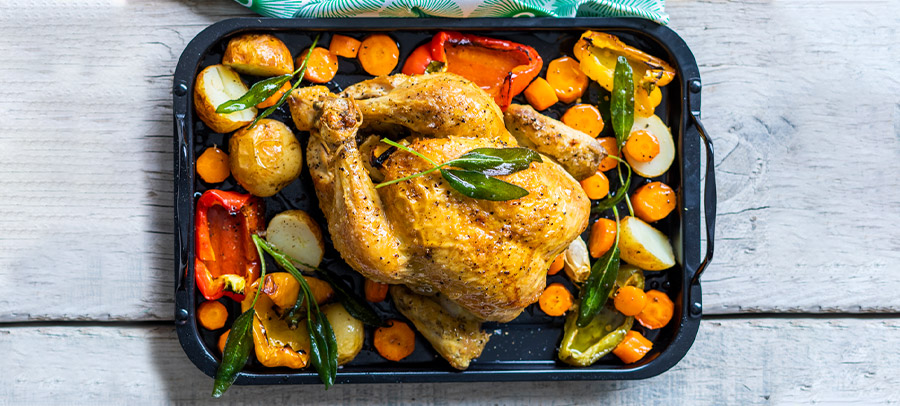 Prep time
15min

Cook time
1h

Serves
4
This mouthwatering roast chicken recipe requires very little preparation. It's perfect for a lazy Sunday lunch.
Ingredients:
1 whole chicken
½ lemon, chopped
canola oil
500g baby potatoes
4 carrots, thickly sliced
5 garlic cloves
A red, yellow and green pepper (one of each), halved salt and pepper
Method:
Pre-heat the oven to 200°C.
Pat the chicken dry with paper towel. Place the lemon in the cavity.
Truss the chicken (see our How-to tip) and place the chicken in a pan, on top of a wire rack. Drizzle with oil and season with salt and pepper.
Place in the oven for 30 minutes.
Carefully remove the wire rack and chicken.
In the roasting pan, add all the vegetables and drizzle with oil. Place the wire rack with the chicken over the vegetables and roast for 60 minutes.
Serve the chicken with roasted vegetables.