Garlic- and rosemary-crusted whole chicken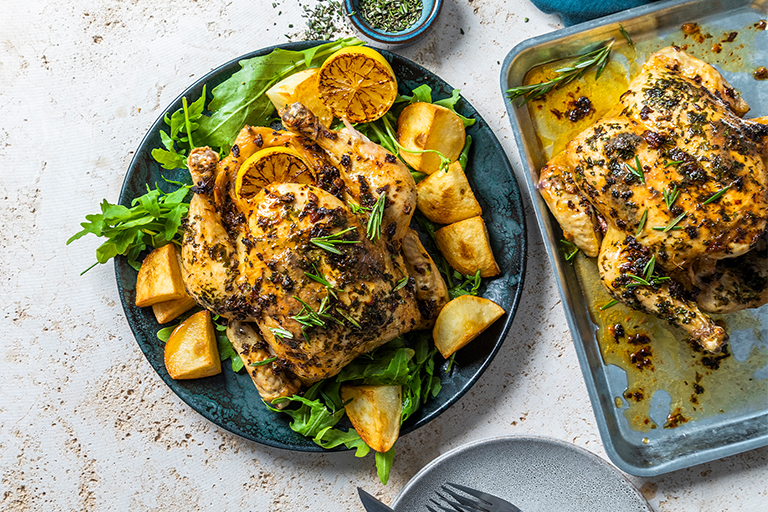 Prep time
30min

Cook time
75min

Serves
4
This is a Sunday lunch classic. Save any leftovers and turn it into a quick Monday meal.
Ingredients:
5 garlic cloves, chopped
1 punnet rosemary, removed from the stalks
1 tsp paprika
a glug of olive oil
1 whole chicken, giblets removed
½ cup melted butter
salt and pepper
Method:
Crush garlic, rosemary, and paprika with a pestle and mortar to create a chunky rub.
Season the chicken generously and coat with olive oil.
Using your hands, coat the chicken with the rub mixture, getting seasoning underneath the skin. Chill for 30 minutes.
Preheat your oven to 180°C.
Place the chicken breast-side up on a greased baking tray.
Roast for 1 hour and 10 minutes (or until cooked through and golden). Baste with melted butter every 15 minutes.
Serve with golden, roasted potatoes and fresh rocket.
 Cook's note:
To check that the chicken is cooked through, the joints should wiggle easily. When pierced, the juices should also run clear.