Ginger-beer chicken, served with creamy corn pap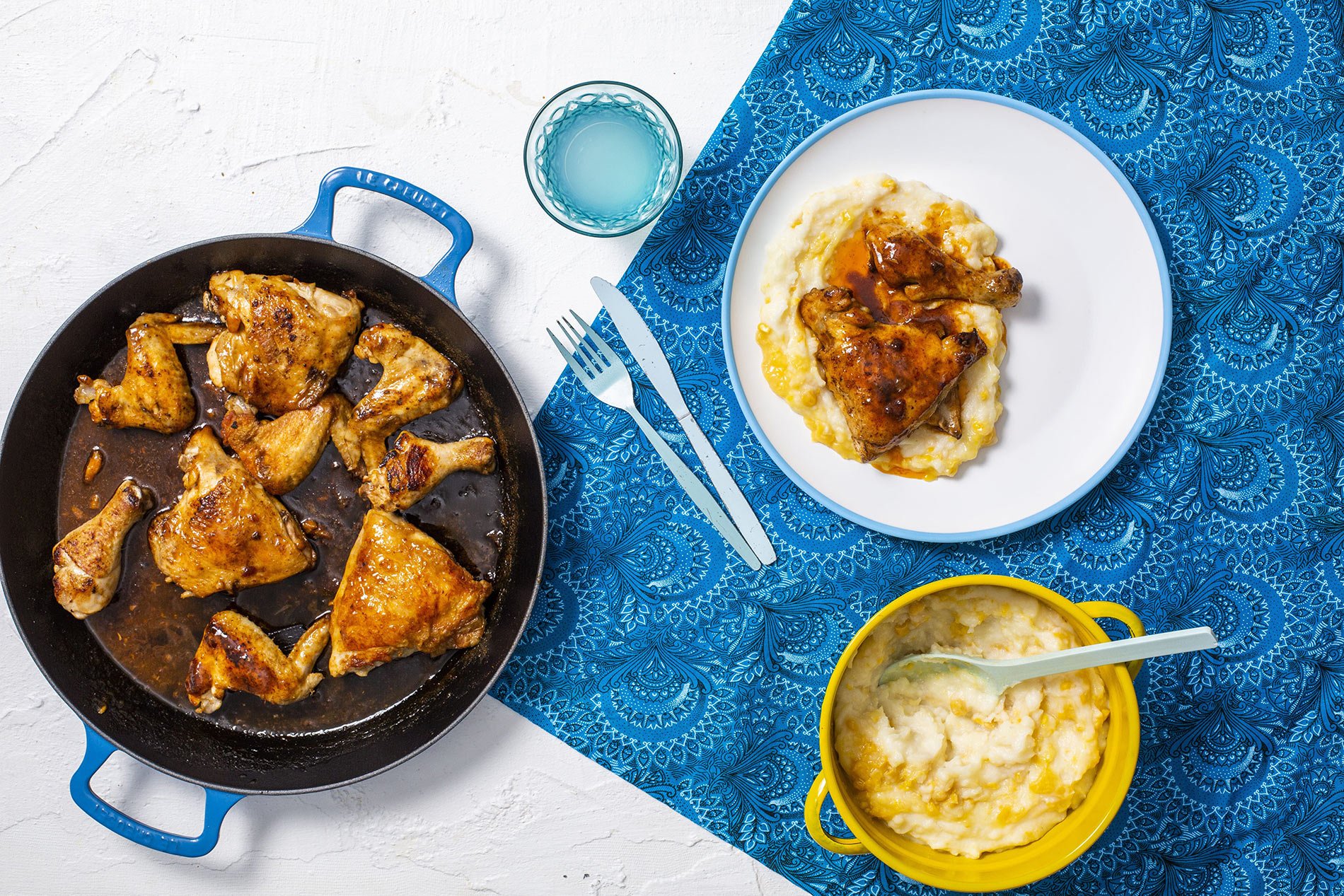 Prep time
20min

Cook time
60min

Serves
6
This recipe uses homemade ginger beer to make an easy weeknight meal.
Ingredients:
800g chicken (mixed portions)
500ml homemade ginger beer
1 beef stock cube
1 clove garlic, crushed
2 tsp cayenne pepper
Creamy corn pap:
1 litre water
1 cup mielie meal
1 can creamed corn
Method:
Combine ginger beer, stock, garlic, and cayenne pepper.
Place chicken in a sealable bag and add the ginger-beer mixture. Marinate for 1 hour.
Place the chicken in a baking tray with the marinade.
Bake for 45–60 minutes, basting halfway.
The chicken is done when you cut into the thickest part and the juices run clear.
Serve with creamy corn pap.
Creamy corn pap:
Bring 1 litre of water to the boil in a pot.
In a jug with the mielie meal, add ¼ cup cold water, stir, and add to the boiling water.
Stir the porridge and cover. Simmer, stirring every 10 minutes, for 30 minutes.
Serve immediately with the chicken.