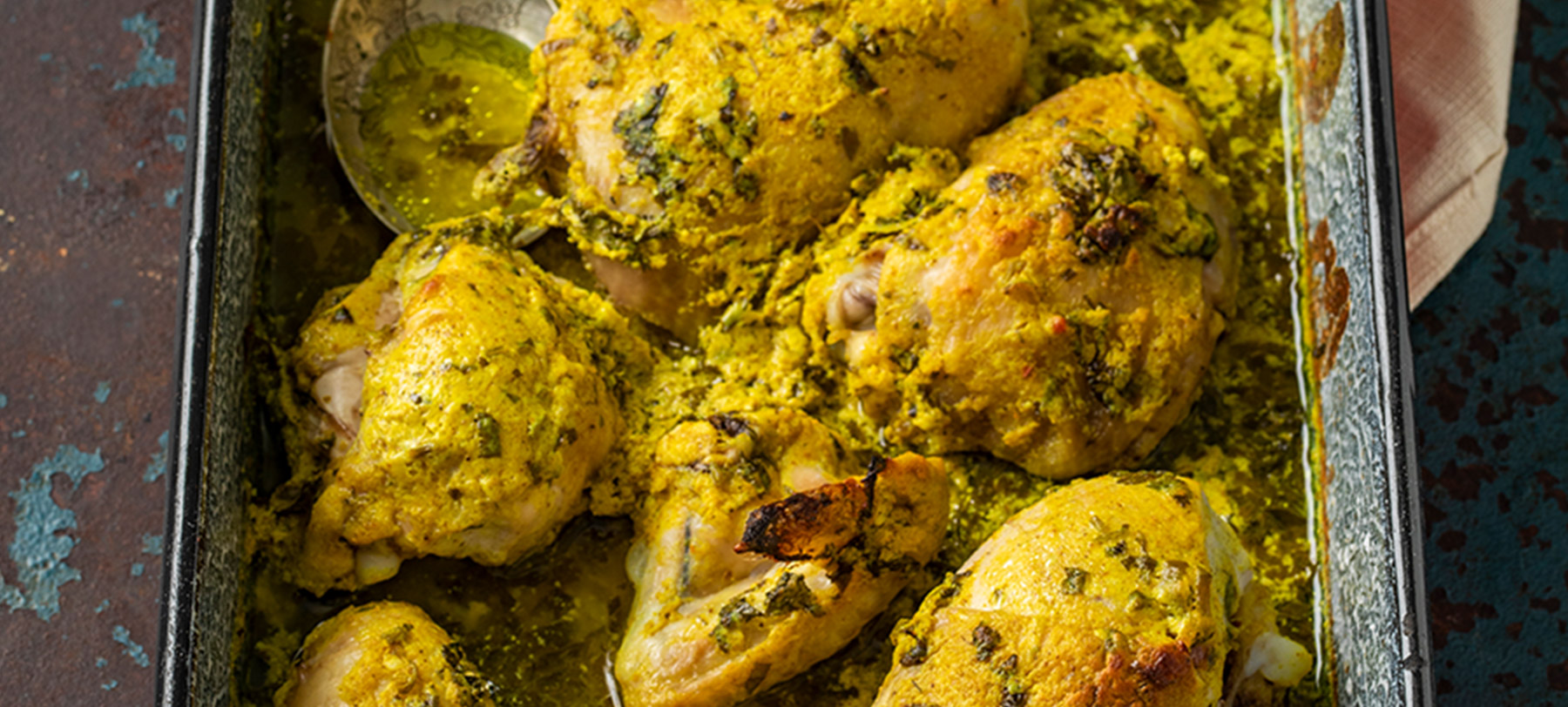 Prep time
3h:30min

Cook time
40min

Serves
6
While this may be the simplest chicken recipe in our collection, it's utterly delicious.
Ingredients:
1½ cup Amasi
3 garlic cloves, chopped
1cm fresh ginger, grated
1 green chilli, chopped
A handful of coriander, chopped
1 tsp garam masala
1 tsp turmeric
1 tbsp lemon juice
1kg whole chicken, cut up
Method:
 Preheat the oven to 200°C.
 Place all the ingredients in a bowl, cover and refrigerate for 3 hours or overnight.
 Place chicken on a roasting pan and roast for 40 minutes, or until cooked through.