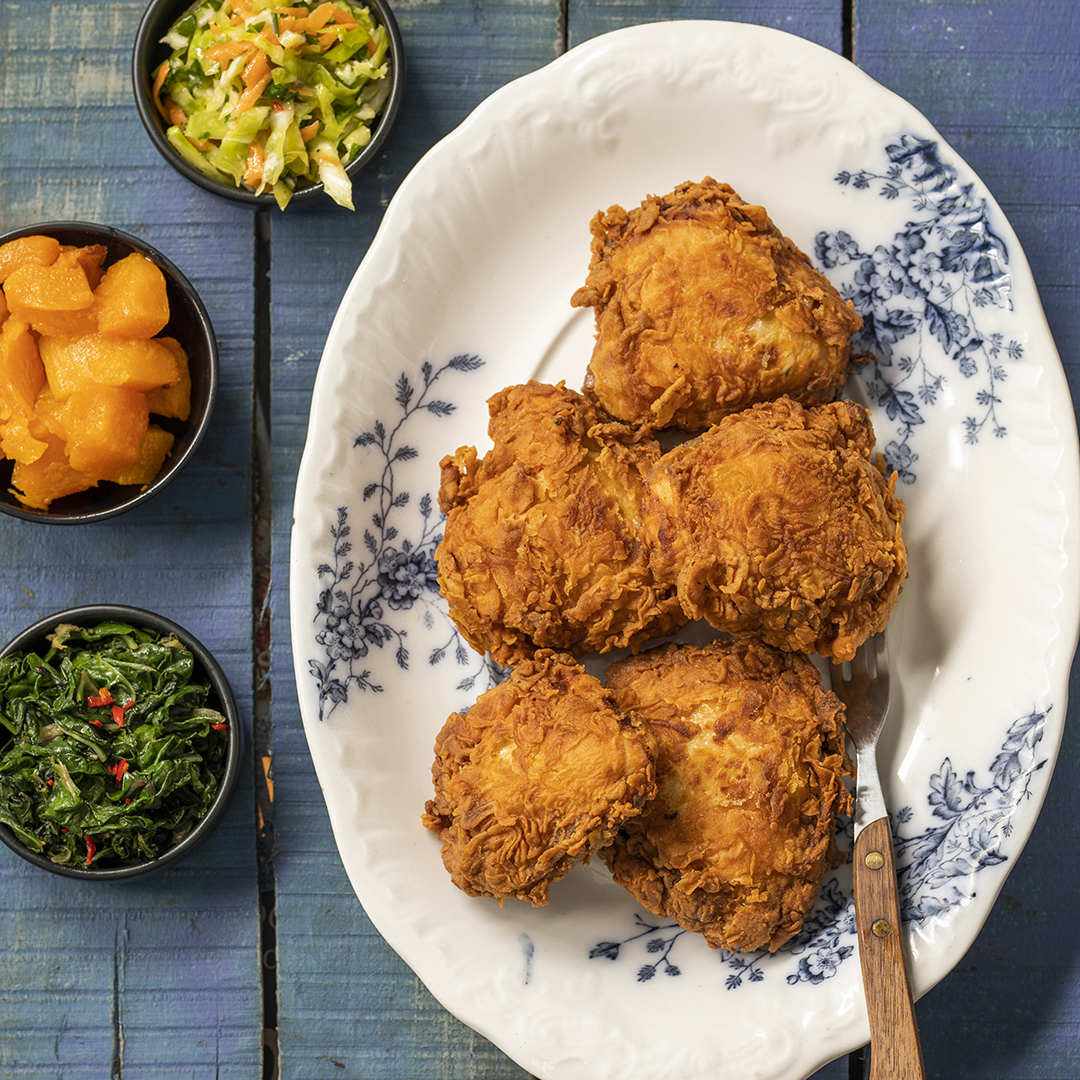 Prep time
40min

Cook time
10min

Serves
8
Amasi, like buttermilk, acts as a meat tenderiser. Use this popular South African ingredient to make delicious chicken.
Ingredients:
2 tbsp (30ml) paprika
8 thigh fillets
2 cups (500ml) Amasi
2 cups (500ml) flour
1 tbsp (15ml) baking powder
oil for deep-frying
Method:
In a bowl, mix paprika, chicken and Amasi. Cover and place in the fridge for 30 minutes.
In another bowl, mix flour with baking powder.
Remove the chicken from the Amasi and coat with the flour mixture. Place over a wire rack.
Heat oil. When heated, gently drop the chicken into the oil and cook for 6 minutes or until fully cooked.
Serve with vegetables and yellow rice.
Tip:
To check that the oil is ready for the chicken, drop a little of the batter in the oil. It should bubble slowly to the surface when ready.