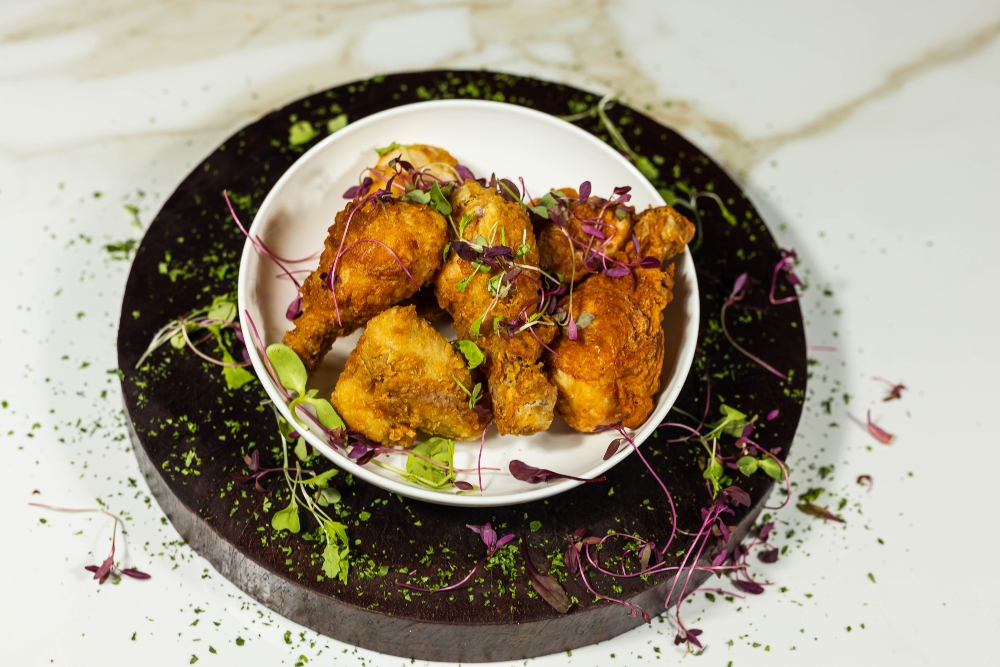 Prep time
15min

Cook time
25min

Serves
6
Ingredients:
3 cups (750g) cake wheat flour
2 Tbsp (30ml) each white and black pepper powder
1 Tbsp (15ml) paprika
1 Tbsp (15ml) chicken spice
1 tsp (5ml) salt
2 large eggs
Splash of milk or water
4 cups (1l) vegetable oil
Method:
Combine 2 cups of the flour, peppers, paprika, chicken spice and salt in a large shallow bowl.
Place eggs and water in a separate medium bowl and whisk together.
Add the egg mixture to the dry ingredients and mix well to form a batter.
Dip the chicken pieces and coat them with the batter. Dip into the remaining flour, coat and shake the excess off.
In a deep pot, heat oil to about 375°C.
Fry chicken, a few pieces at a time, until golden brown, about 7-8 minutes on each side.
Line a large bowl with paper towel.
Once cooked, place cooked pieces in a paper towel-lined bowl to drain.
Serve hot or cold.
TIP: You may grill already fried chicken for a further 10 minutes at 180°C to crisp the coating even more.