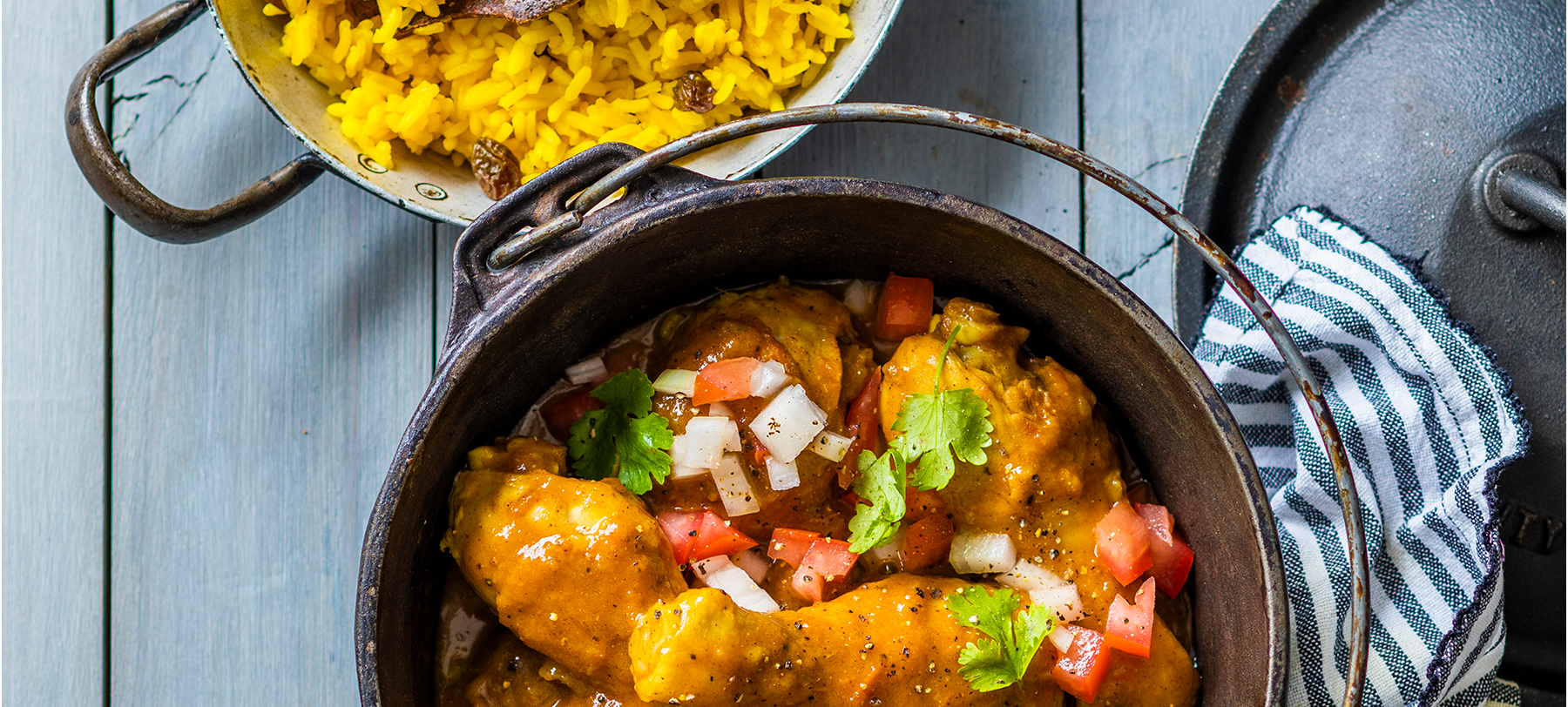 Prep time
15min

Cook time
45min

Serves
4
Chicken curry in a hurry! This simple, budget-friendly family meal is ready in an hour.
Ingredients:
30-45ml curry powder
2 tbsp canola oil
1 onion, chopped
375ml chicken stock
3 tomatoes, chopped
8 chicken drumsticks
2 tsp cream of chicken soup powder
salt and pepper
Yellow rice:
300g long-grain rice
50g raisins
1 tsp turmeric
1 cinnamon stick
Method:
Mix all the spices ingredients together. Add oil to a pot over medium heat and sauté the onion until soft.
Add the spice blend and cook until fragrant. Pour in the stock and tomatoes and bring to the boil. Reduce the heat and simmer for 5 minutes.
Use a stick blender to create a smooth sauce. Add the chicken pieces and simmer for 15 minutes.
Mix the soup powder with water and stir into the chicken pot. Simmer for 5 minutes more or until thickened.
Season and serve with the yellow rice.
For the rice:
Add all the ingredients to a pot, add 2 cups of water and bring to the boil. Reduce the heat and cover for 10 minutes. Fluff with a fork and serve.